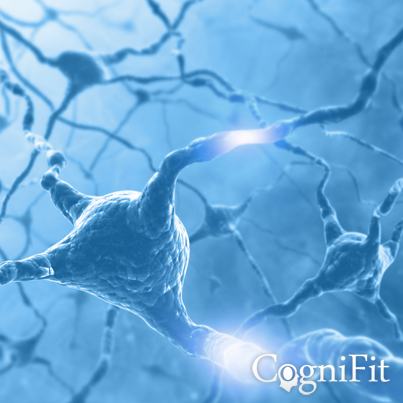 Cognitive rehabilitation to treat addictions and substance use disorders
A rehabilitation and cognitive stimulation tool to help detect neuropsychological alterations due to substance use, administer cognitive rehabilitation for impaired functions and recondition brain mechanisms.
Access CogniFit Brain Training

Challenge your brain. Stimulate, activate and strengthen main cognitive capacities

Comprehensive results report, effort, progress and evolution
Cognitive Stimulation and Rehabilitation to Treat Addictions and Substance Use Disorders
CogniFit cognitive rehabilitation and stimulation is a validated leading scientific instrument, very useful for anyone who wants to treat addiction and/or neurocognitive disorders produced by substance abuse.
With this innovative cognitive stimulation and rehabilitation battery, it is possible to stimulate and strengthen the brain mechanisms involved in substance addiction and rehabilitate the main cognitive abilities affected by prolonged abuse.
ADDICTION TREATMENT: Substance addiction is manifested by inadequate functioning of the brain structure responsible for behavioral control and behavioral modulation. CogniFit neurocognitive intervention program enables strengthening cognitive abilities (attention processing, cognitive control, or inhibition) involved in the development or maintenance of addiction, and help relapse prevention.
TREATMENT OF SUBSTANCE ABUSE DISORDERS: Drug or substance can lead to neuropsychological deficits. CogniFit's intervention program allows to stimulate and rehabilitate the main cognitive abilities affected after prolonged substance abuse (memory, attention or concentration capacity, and executive functions, among others).
CogniFit is a validated cognitive stimulation and rehabilitation tool, able to help improve the effectiveness and adherence in addiction treatment. This clinical instrument is made up of a battery of simple, automated and fully accessible online brain games for practically anyone.
The activities included in this battery combine different therapeutic exercises, rehabilitation techniques and learning strategies, aimed at stimulating brain plasticity of people who suffer or have suffered from addiction problems or cognitive disorders due to substance use.
The use of this program is simple and accessible to anyone, even those unfamiliar with computer programs, neuroscience or cognitive intervention batteries.
The degree of cognitive impairment associated with substance use has a negative impact on daily functioning, which can be very disabling and have dramatic consequences. Therefore, it is advisable that these people undergo cognitive stimulation and rehabilitation treatment. CogniFit cognitive training for addictions is designed to enable people who suffer or have suffered from substance addiction to assess and improve their cognitive abilities and adapt better to their everyday lives.
To make it easier for this training to meet its objective, this clinical tool has been designed to be very intuitive and comfortable to use.
For this reason, CogniFit has different platforms depending on who is going to perform cognitive training for addictions: the user, a family member, a patient or research participants.
Young people, adults or seniors who want to improve their own cognitive state -Improve and explore my cognitive state-: Anyone who needs help to overcome substance addiction, or who wants to improve their cognitive state as a result of addiction can use this CogniFit platform. Cognitive training for addictions adapts according to the specific needs of each user. CogniFit evaluates cognitive outcomes, providing useful feedback to the user and creating a specific training program based on performance.
CogniFit cognitive training for addictions is a good complement to non-pharmacological therapies that seek to restore altered cognitive abilities.
Family members or caregivers -Helping my loved ones to improve their cognitive health-: The family plays a fundamental role in the rehabilitation of those who are suffering or have suffered from addiction. CogniFit has made it easy for anyone without specialized knowledge to use its platform and manage cognitive training for their family members.
With CogniFit it is possible to manage the brain training that our family members can perform without leaving home.
Cognitive training for addictions can be applied to people of different ages, thus allowing the main altered cognitive abilities to be stimulated in young or elderly people who have used drugs for a long time.
Healthcare professionals - Applying cognitive stimulation and rehabilitation to my patients: CogniFit cognitive training for addictions enables physicians, psychologists and other health professionals to practice face-to-face or distance cognitive treatment, or to continue intervening during sessions with patients with cognitive difficulties associated with substance use.
CogniFit data and scores help to understand the extent of cognitive impairment in addiction. This data is also used by the system itself to adapt the training to the patient's specific needs. The information you provide about the user's strengths and weaknesses can help you plan the best treatment for the patient.
The practitioner can decide if he or she prefers that the patient does the training from home (being regulated by the remote professional), or if he or she prefers to do it during the session. The practitioner will always have access to all patient data, such as patient progress and cognitive evolution.
Researchers and Scientists -Stimulate and Study the Neuropsychological Characteristics of Research Participants: CogniFit platform for researchers and scientists can help researchers and scientists from around the world deepen and broaden their knowledge of neuroscience about the benefits of cognitive training in people suffering from addiction or other related issues.
The CogniFit tool seeks to save time for the research team and participants by automatically collecting data and managing it conveniently and easily.
Assessments and cognitive rehabilitation of people with addictive behaviors is an increasingly widespread practice. However, not all programmes of cognitive stimulation or rehabilitation in drug dependence are the same.
CogniFit is the leading global tool. This multi-dimensional and clinical instrument is used by rehabilitation centers, hospitals, families, universities and scientific teams around the world. Its patented system stands out for its functionality and usability:
Validated quantitative assessment: CogniFit technology includes a validated quantitative assessment that accurately measures the abilities involved in addiction and detects neurocognitive disturbances produced by substance abuse (this assessment is normalized by demographic group and age).
Customization of cognitive intervention: Once weaknesses are determined CogniFit is in charge of adjusting the cognitive rehabilitation regimen to each user's needs.
Variety and novelty: CogniFit introduces variety in all its brain training exercises, so that these activities always represent a challenge for our brain.
Challenge: CogniFit stimulates fundamental abilities. The different brain games of which this tool is composed are adapted to the performance of each user, always offering a level of increasing difficulty. Each training task is configured so that the difficulty increases as the user's ability increases, or decreases if the user is unable to perform it. In this way, the activities result in an effort that does not get frustrated, because they adjust to the personal characteristics of each user (age, deficits and/or cognitive impairments, etc.).
How CogniFit Helps in Addiction Treatment
Addictions are manifested by a cognitive pattern that fulfills two conditions: A recurrent failure in behavioral control mechanisms and repetition of the behavior despite negative consequences. Various theories emphasize the involvement of the prefrontal cortex in addictions. Inadequate functioning of this brain structure favors lack of control and lack of behavioral modulation.
Addiction development and its maintenance are highly related to an alteration of certain neurocognitive mechanisms (attentional processing, memory, cognitive control or inhibition). This is why the state of cognitive abilities can play a key role in addictions and relapse prevention. CogniFit trains these basic cognitive skills required to carry out decision-making.
How CogniFit Helps Treat Substance Use Disorders
Drug use, or substance dependence, current or in the past, is associated with neuroanatomical changes and cognitive impairment in various neurocognitive domains (memory, executive functions, attention or concentration, perception, etc.).
As multiple studies have shown, drug users are a group at risk of neuropsychological disorders and therefore susceptible to cognitive rehabilitation treatment.
Subjects initiating treatment to control their addiction tend to present what some authors have described as "brain fog", a mild confusional state that makes it difficult for subjects to perform activities that involve attention, or concentration and understanding instructions. Reversing the cognitive impairment suffered by these patients has a very positive impact on the performance of their daily lives. Adequate capacity for learning and implementation of new information is related to better results and greater adherence to treatment.
CogniFit works with cognitive abilities that may be impaired as a result of prolonged substance use. CogniFit cognitive training for addictions seeks to provide the need for neurocognitive rehabilitation in these people.
Affected cognitive abilities according to substance abuse: Scientific studies consistently indicate that a deterioration in neuropsychological functions (especially executive functions) is related to addiction and long-term consumption of various drugs. Consumption of the following substances is often accompanied by impaired cognitive abilities:
Cannabis: Attention, cognitive flexibility, inhibition, and processing speed.
Cocaine: cognitive flexibility, inhibition, working memory, processing speed, attention (especially divided attention), visual memory, spatial perception, monitoring and reaction time.
Heroin and other opioids: Cognitive flexibility, planning, work memory, attention, inhibition, processing speed.
Ecstasy: Attention, inhibition, planning and cognitive flexibility.
Amphetamines: Attention, inhibition, work memory and cognitive flexibility.
Alcohol: Working memory, attention, inhibition, processing speed, memory, spatial perception.
Nicotine: Memory (especially working memory)
.
Cognitive skills training
The use of drugs or substances promotes functional impairment of the brain, immunosuppression, nutritional problems and nervous system disorders that can ultimately lead to a disorder in cognitive skills. This cognitive training aims to train the cognitive skills most commonly altered in people who suffer or have suffered from substance addiction.
Executive Functions and Reasoning
How does it strengthen cognitive abilities?
Many scientific studies indicate that CogniFit brain training enables the activation and strengthening of various fundamental cognitive capacities through brain plasticity.
When we implement CogniFit's training program, the brain activates a series of neuronal activation patterns. Repeated activation of these patterns during cognitive training can help create or strengthen new synapses and neural circuits involved in different cognitive abilities. In this way, we could recover and/or strengthen weak or impaired cognitive functions.
CogniFit's cognitive stimulation program for addictions is designed to stimulate the nervous system and help the brain to recover from structural or functional disturbances that affect cognitive abilities and are common in people with addictions.
What will I get with CogniFit brain training?
Despite the possible deterioration derived from addiction, it is possible to strengthen and stimulate different cognitive abilities. This training is aimed at:
INCREASE COGNITIVE RESERVE: increase cognitive reserve through activities designed to restore the functionality of impaired cognitive abilities. This can help the user to perform more functionally in his or her daily activities.
OPTIMIZE THE FUNCTIONING OF COGNITIVE CAPACITIES: With the right constancy and intensity, cognitive training can help the brain to modify its structure and activity, so that it optimizes cognitive ability functioning.
RECOVER or to IMPROVE DAMAGED FUNCTIONS: Cognitive rehabilitation gives the possibility of retraining these cognitive abilities.
Although cognitive rehabilitation cannot restore function to dead brain tissues, it can stimulate areas adjacent to the damaged tissue and take over its function, or part of it.
Games and tasks it contains
This multi-dimensional scientific resource has more than 30 brain games and 20 evaluation tasks. Here you can find some examples:
Brain Game Numbers Line: To advance in the game, you'll have to fire the cannon numbers into the numbers on the treadmill so that, together, you can add up the amount shown. By performing these processes of mental supervision, among other processes, we are activating and training our updating capacity. Improving this cognitive ability can help us to be more efficient in multiple areas of our daily life (work, education, family, etc.) allowing us to detect when our behavior does not adapt to the circumstances and we must correct our plan of action. This happens, for example, when writing an exam, or writing a text, we detect that we have made a mistake, and we make sure to correct it.
Brain Game Crossroads: To advance in the game, you'll have to prevent the balls from colliding with each other, putting stones at the crossroads. This requires different cognitive abilities, such as planning. If we make an effort to plan our moves, it is possible to improve this cognitive ability. In addition to this game, we use planning to set up more optimised driving paths, for example.
Brain Game Gem Breaker: In this game, you will have to move the platform to direct the ball so that it ends up breaking all the bricks. This activity depends on our divided attention. In addition, we use this cognitive ability when we have to care for several children at once. By improving our divided attention with this game, we could also be able to simultaneously perform other activities of our day-to-day life.
Simultaneity Test DIAT-SHIF: It stems from the classic Stroop test. This cognitive assessment evaluates a subject's capacity to successfully pay attention to two stimuli at the same time. In one of the stimulus, the user must change their strategy and offer new solutions, while the other stimulus will test the visual and monitoring capability at the same time.
Brain Game Neuron Madness: In this brain training game, you will have to concentrate on the stimuli that appear on the screen and detect with precision the relevant objectives. Practicing this exercise can strengthen brain connections related to different types of attention. Improving this cognitive capacity allows us to concentrate more efficiently on the relevant stimuli in our environment. Helping us, for example, not to lose relevant information about a colleague's speech, or requests from our boss.
Brain Game Traffic Manager: To move forward in this brain training game you'll have to change the color of the traffic light before collisions happen. To achieve this, we must be very fast in processing the directions and speeds of the vehicles that appear on the screen and be very agile and precise in guiding the movement of our hand. By practicing this exercise that requires precision, we are activating and strengthening the neural connections involved in our coordination capacity. Improving this important cognitive function allows us to be more agile and efficient in responding to stimuli and situations, for example, in conversations, driving, sport, etc.
Brain Game Gem Breaker 3D: You will have to move the lower platform to direct the ball so that it breaks the walls when it hits them. Among other cognitive abilities, we will need to make use of our spatial perception. Spatial perception is also important, for example, in reading, since the order and position of each letter are critical for extracting the meaning of the text.
Identification Test COM-NAM: This task was developed from classic tests such as NEPSY and TOMM. This tasks measures the user's ability to retain information and classify stimuli in their memory. The classification or order that we give objects or ideas is possible due to identifying similarities within a group. As such, it is helpful to see how fast the user can carry out an action.
Brain Game Bee Balloon: The aim of the game is to blow up all the balloons passing over them, avoiding bombs and red zones. At advanced levels, activity will be an effort for our cognitive flexibility. In our day-to-day life it is also necessary when we find a street cut off or when an unknown person picks up the phone after dialing a familiar number.
Brain Game Tennis Bomb : You will be asked to move the racket to hit the balls of the target color, avoiding the rest of the balls and bombs. During this activity, we will make use of your reaction time, such as when you have to return a ball after a serve in tennis or volleyball.
Brain Game Perfect Tension: You will need to remove the pieces in the correct order so that the rest do not fall into the void. Planning is essential for progress in this task. This cognitive function is crucial in our daily lives. We use it, for example, to organize our working day.
Concentration Test VISMEM-PLAN: Inspired by the WMS, direct and indirect digit test, the classics TOMM y TOL. The objective is to help perform a basic screening of the organization capacity, structuring, attention, and systematization of the activities. Concentration is a vitally important part of memory, and for this reason the task gives visually simple stimuli to help the user.
CogniFit is Unique: Advantages of Using CogniFit
CogniFit is a leading cognitive stimulation tool. CogniFit multi-dimensional cognitive training activities are clinically standardized and validated. They combine a series of classic rehabilitation techniques adapted by CogniFit's entire team of neuroscientists to strengthen altered cognitive skills in addictions.
When we practice cognitive training for CogniFit addictions, activities will vary their difficulty automatically based on our performance. This makes it possible for the program to be automatically adapted to our specific needs. CogniFit's ability to adapt to each user makes each training session unique. The type of activity and its difficulty will depend on our results and the score in each cognitive ability. The tool constantly measures our performance, allowing you to adapt quickly and deliver accurate feedback.
After each cognitive training session for CogniFit addictions, the tool automatically provides a comprehensive report on user results. This makes it possible to comfortably track the evolution and improvements in cognitive abilities from the start of CogniFit training to the present day.
After each cognitive training session for CogniFit addictions treatment, the tool automatically provides a comprehensive report on user results. This makes it possible to comfortably track the evolution and improvements in cognitive abilities from the start of CogniFit training to the present day.
Easy-to-use: The interactive format makes for an easy and quick management of patients and users. Any professional or individual user (healthcare professional, teacher, etc.) can use this neuropsychological assessment battery without any specialized training in technology or neuropsychology.
Highly Attractive: All aspects of the tool and the type of activities are highly attractive. The different clinical tasks have a format of fun interactive clinical games, which facilitates motivation and adherence to treatment.
Interactive and visual format:The instructions for each activity are presented step by step in an interactive and visual format. This makes the tasks easy to understand.
Complete results report: After each training session, CogniFit provides fast, accurate and intuitive feedback, allowing you to know your results interactively and reliably.
Progress and evolution: The program automatically saves the user's results. This, on the one hand, allows the user to see their progress and, on the other hand, makes it possible for the program to automatically adapt to the user's needs. .
Adapted to each user: CogniFit seeks to be inclusive and accessible so that everyone can enjoy better cognitive health. It has, therefore, adapted the tool, as far as possible, to a large number of user constraints.
Remote training: CogniFit's online format makes it possible for users to perform cognitive rehabilitation at a distance. In this way, the family or professionals can supervise the intervention from their homes or offices, through a computer or device with Internet access.
What happens when we don't train cognitive skills?
Our brain needs a lot of energy, so it's constantly trying to save resources. For this reason, when we don't make use of the brain connections involved in different cognitive abilities, our brain tends to reduce the contribution of these resources, so they end up weakening. In certain cases, this can alter the day-to-day functionality.
If we want to avoid this deterioration, it is ideal to activate the brain activation patterns in a systematic way. CogniFit brain training can be used for this, as it is designed to strengthen the fundamental cognitive abilities most impaired in addictions.
How much time should I spend with CogniFit?
Each cognitive training session for CogniFit addictions lasts approximately 15-20 minutes. It is recommended to carry out a minimum of 3 sessions per week, with some separation days between them. Thanks to CogniFit online format, sessions can be held virtually anytime, anywhere. Also, the tool sends reminders of the sessions.
The structure of each training will be the same: It will begin with two clinical games of brain stimulation and end with a cognitive assessment task, to track the results indicating the evolution of cognitive status, improvements, strengths, and weaknesses of the user.
If you have any questions about the functioning, management or interpretation of CogniFit Cognitive Training for Addictions, you can contact us immediately. Our team of professionals will answer your questions and help you with everything you need.
References: Lubrini, G., Periáñez, J.A., & Ríos-Lago, M. (2009). Introducción a la estimulación cognitiva y la rehabilitación neuropsicológica. En Estimulación cognitiva y rehabilitación neuropsicológica (p.13). Rambla del Poblenou 156, 08018 Barcelona: Editorial UOC. Shatil E (2013). ¿El entrenamiento cognitivo y la actividad física combinados mejoran las capacidades cognitivas más que cada uno por separado? Un ensayo controlado de cuatro condiciones aleatorias entre adultos sanos. Front. Aging Neurosci. 5:8. doi: 10.3389/fnagi.2013.00008. Korczyn dC, Peretz C, Aharonson V, et al. - El programa informático de entrenamiento cognitivo CogniFit produce una mejora mayor en el rendimiento cognitivo que los clásicos juegos de ordenador: Estudio prospectivo, aleatorizado, doble ciego de intervención en los ancianos. Alzheimer y Demencia: El diario de la Asociación de Alzheimer de 2007, tres (3): S171. Shatil E, Korczyn dC, Peretzc C, et al. - Mejorar el rendimiento cognitivo en pacientes ancianos con entrenamiento cognitivo computarizado - El Alzheimer y a Demencia: El diario de la Asociación de Alzheimer de 2008, cuatro (4): T492. Verghese J, J Mahoney, Ambrosio AF, Wang C, Holtzer R. - Efecto de la rehabilitación cognitiva en la marcha en personas mayores sedentarias - J Gerontol A Biol Sci Med Sci. 2010 Dec;65(12):1338-43. Evelyn Shatil, Jaroslava Mikulecká, Francesco Bellotti, Vladimír Burěs - Novel Television-Based Cognitive Training Improves Working Memory and Executive Function - PLoS ONE July 03, 2014. 10.1371/journal.pone.0101472. Gard T, Hölzel BK, Lazar SW. The potential effects of meditation on age-related cognitive decline: a systematic review. Ann N Y Acad Sci. 2014 Jan; 1307:89-103. doi: 10.1111/nyas.12348. 2. Voss MW et al. Plasticity of brain networks in a randomized intervention trial of exercise training in older adults. Front Aging Neurosci. 2010 Aug 26;2. pii: 32. doi: 10.3389/fnagi.2010.00032. Verdejo, A., Orozco-Giménez, C., Meersmans Sánchez-Jofré, M., Aguilar de Arcos, F., Pérez-García, M. (2004). Impacto de la gravedad del consumo de drogas sobre distintos componentes de la función ejecutiva. REV NEUROL 38 (12), pp.1109-1116. Coullaut-Valera, R., Arbaiza-Díaz del Río, I., Arrúe-Ruiloba, R., Coullat-Valera, J., Bajo-Bretón, R. (2011). Deterioro cognitivo asociado al consumo de diferentes sustancias psicoactivas. Actas Esp Psquiatr 39 (3), pp.168-73. Gould, T. (2010). Addiction and Cognition. ADDICTION SCIENCE & CLINICAL PRACTICE, pp.4-14 Gouzoulis-Mayfrank, E., Daumann, J., Tuchtenhagen, F., Pelz, S., Becker, S., Junert, H., Fimm, B., Sass, H. (2000). Impaired cognitive performance in drug free users of recreational ecstasy (MDMA). J Neurol Neurosurg Psychiatry, 68, pp.719-725. Gould, T. (2010) Measure & Monitor Substance Use Patientes Cognition & PsychoSocial or Mental Health Symptoms, Behaviors, and Comorbidities. Addiction, Science & Clinical Practice; December; Vol. 5 No. 2; DHHS ‐NIH. Nixon, S. (2013) Executive functioning among young people in relation to alcohol use. Curr Opin Psychiatry, 26 (4), pp.305-309. Pedrero-Pérez, E.J., Rojo-Mota, G., Ruiz-Sánchez de León, J.M., Llanero-Luque, M., Puerta-García, C. (2011). Rehabilitación cognitiva en el tratamiento de las adicciones. REV NEUROL 42, pp.163-172. Frías-Torres, C., Moreno-España, J., Ortega, L., Barrio, P., Gual, A. & Teixidor, L. (2016). Terapia de rehabilitación cognitiva en pacientes con trastorno por consumo de alcohol y trastorno neurocognitivo. Estudio piloto. Adicciones, xx (x), pp. x-x.