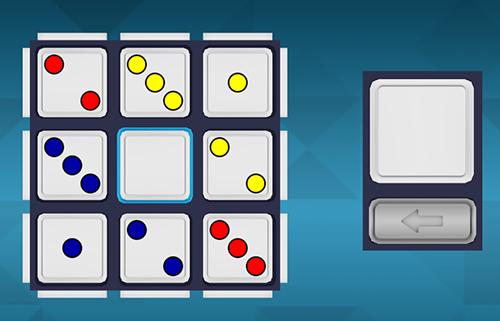 Brain game: IQbe
Cognitive training mind game
Play IQbe online and help boost your cognitive skills.

Have fun with this brain training resource.

Stimulate your working memory with this game.
Brain game "IQbe": What does it consist of?
IQbe is a challenging way to test our planning, spatial perception, and working memory. The objective of the activity is to complete the cube by creating a piece that matches the pattern shown.
To complete this activity it will be necessary to make the most of our cognitive abilities in order to be able to decipher the more complex patterns of the cube. The difficulty of the cubes will progressively increase, making it more and more demanding for your brain.
Mental activities like CogniFit's IQbe allow us to know our accuracy and speed when solving complex tasks.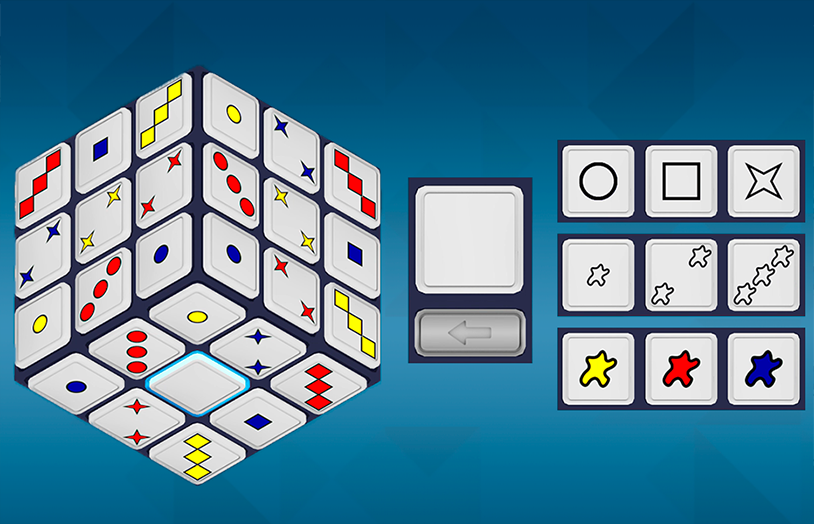 Rotate the cube to find the missing tiles.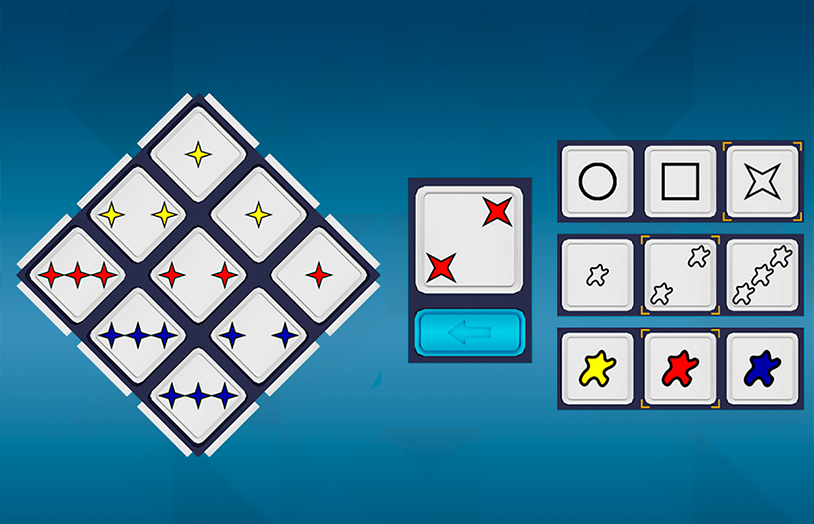 Deciphers the pattern on the different faces of the cube.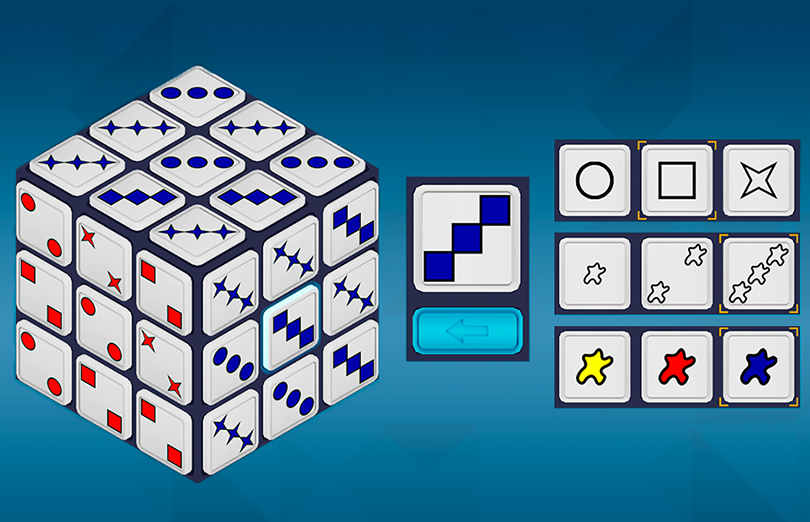 Design the correct piece using the different elements available.
Why are games like "IQbe" so popular? - History
CogniFit neuropsychologists took as a reference the classic IQ assessment test Raven's Standard Progressive Matrices, published in 1936. This activity was created to test users' cognitive abilities and extrapolate their fluid intelligence, without the need for cultural or verbal elements.
Unlike Raven's Standard Progressive Matrices, which were presented in a 2D format, IQbe adds a third dimension to the matrices, requiring the manipulation of the cube and spatial perception skills to solve it.
How does the "IQbe" mind game improve my cognitive skills?
Using games like CogniFit's IQbe stimulates a specific neural activation pattern. Consistently stimulating our abilities can help create new synapses, and help neural circuits reorganize and improve cognitive functions. The IQbe seeks to stimulate abilities related to spatial perception, planning and working memory, among others.
What happens when I don't train my cognitive abilities?
Our brain tends to save resources by eliminating unused connections. If a cognitive skill is not normally used, the brain does not provide resources for that neuronal activation pattern, so it becomes weaker and weaker. If we do not train that cognitive function, we become less efficient in our day-to-day activities.