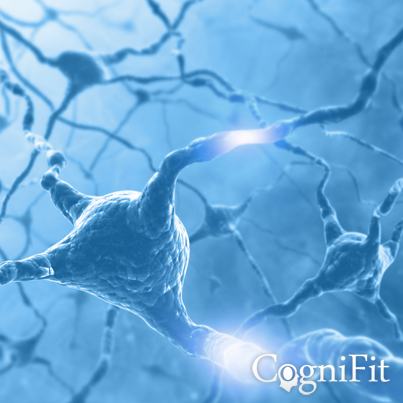 Computer-Based, Personalized Cognitive Training versus Classical Computer Games: A randomized Double-Blind Prospective Trial of Cognitive Stimulation
Scientific publication on the difference between personalized cognitive training and computer games.
This page is for information only. We do not sell any products that treat conditions. CogniFit's products to treat conditions are currently in validation process. If you are interested please visit
CogniFit Research Platform
Conveniently manage participants from the researchers' platform

Evaluate and train up to 23 cognitive skills in your study participants

Check and compare participants' cognitive evolution for your study data
Authors: Chava Peretz1, Amos D. Korczyn2, Evelyn Shatil5, 6, Vered Aharonson4, Smadar Birnboim7 y Nir Giladi3.
1. Department of Epidemiology, Sackler Faculty of Medicine.
2. Sieratzki Chair of Neurology.
3. Department of Neurology, Tel-Aviv Sourasky Medical Center, Sackler Faculty of Medicine, Tel-Aviv University.
4. NexSig Ltd., and Afeka, Tel-Aviv Academic College of Engineering, Tel-Aviv.
5. Department of Psychology and Center for Psychobiological Research, Max Stern Academic College, Emek Yezreel.
CogniFit Ltd., Yoqneam
Ono Academic College, Kiryat Ono, Israel.
Journal: Neuroepidemiology (2011), vol. 36: 91-99.
References to this article (APA style):
Peretz, C., Korczyn, A., Shatil, E., Aharonson, V., Birnboim, Giladi, N. (2011). Computer-Based, Personalized Cognitive Training versus Classical Computer Games: A randomized Double-Blind Prospective Trial of Cognitive Stimulation. Neuroepidemiology, vol.36, pp.91-99.
CogniFit personalized cognitive training has been shown to be more beneficial than normal computer games in improving cognitive abilities in healthy seniors . The group working with CogniFit showed significantly higher performance in cognitive abilities of visuospatial working memory (p=0.0001), visuospatial learning (p=0.0012) and focused attention (p=0.0019).
Scientific evidence is accumulating in favor of the fact that correct computerized cognitive training may be beneficial for healthy seniors. However, the population tends erroneously to identify computerized cognitive training activities with conventional computer video games. This study, through a double-blind randomized intervention design , seeks to know if there is a real difference between this modality of cognitive training and conventional computer games.
The participants were 155 healthy older adults aged 68±7 years , who were divided between two groups: The group that performed personalized cognitive computer training with CogniFit, and the group that performed training with standard computer games. Their cognitive abilities were evaluated at the beginning of the study and after three months, using a neuropsychological battery. Mixed-effect models were used to measure intra-group and intergroup differences.
The results showed that both groups improved their cognitive performance. CogniFit's personalized cognitive training group had a significant improvement in the 8 cognitive abilities assessed , while improvements in the computer games group were limited to 4 cognitive abilities. Comparing the two groups together, cognitive training with CogniFit was found to be significantly more effective than video games in healthy older adults.
Cognitive performance tends to decline with age, negatively affecting the quality of life and autonomy of older people. Hence the importance of healthy seniors who still retain their autonomy having the ability to maintain it despite the passing years.
Scientific studies indicate that cognitive training benefits seniors' cognitive abilities and that this improvement can be maintained for several years. However, there is still some controversy about the ecological validity of these training, as some studies speak of a low transfer to activities with the same cognitive demands (with a reduced effect size), while other research indicates that improvements can be generalized to other tasks, even to those that have cognitive demands different from the task trained.
Typically, training programs may differ in various characteristics: individual or group, focusing on some cognitive abilities or others, the number of sessions, the length of sessions and the frequency of sessions, or it may vary the way in which these programs are applied: through a therapist or through computerized devices. Although there is still no consensus about which are more effective or when one type is preferable over another, it has been seen that those personalized programs that give instant feedback and adapt to the particular needs of the user, tend to produce a greater improvement .
Therefore, the aim of this study is to know whether the benefits of personalized computerized cognitive training are greater or not than the benefits of conventional video games.
Those adults over the age of 50 who attended the ambulatory of the Department of Neurology of the Sourasky Medical Center of Tel-Aviv were invited to participate. The inclusion criteria was the willingness to participate in the study, the ability to understand the meaning of a consent form and the possibility of training on a computer at home. The exclusion criteria were having a score of less than 25 on the MMSE (Mini-Mental State Examination), a diagnosis of dementia according to the DSM-IV, Parkinson's Disease, Major Depression, any psychiatric disorder requiring medication and a series of other disorders that could affect the study. However, there were a number of participants who decided not to do the training, so they were excluded from the study.
A double-blind, randomized intervention design was performed. Participants were divided between the cognitive training group and the computer games group , but neither the researchers nor the participants knew which one they belonged to.
When we have finished collecting data from the study, we can download the results of each participant to our computer for analysis.
In this mode, twelve classic computer games were used. The intervention tried to resemble the group that used CogniFit so that they also carried out an initial baseline assessment, 24 sessions were carried out, each with 3 different tasks of similar duration, with a similar graphic design. The main difference is that these games were not tailored to the specific level of the user.
Statistical analyses were conducted through SPSS 14.0 y SAS 9.2. To assess the training effect and differences in pretest and posttest cognitive scores, mixed-effect models (with fixed and random effects) of repeated measures were applied. A separate model was established for the overall score and for each cognitive ability. In the mixed-effects model, the dependent variable was cognitive and independent scores, time, group and their interaction.
General linear models were also used to compare the difference between the two groups in the post-test. The dependent variable was the post-test score, while the independent variables were the groups, baseline scores and the interaction between the two.
In the intragroup comparisons it could be observed that personalised cognitive training significantly improved (p<0.05) the overall score and each of the 8 cognitive abilities measured . In the case of computer games, the effect only improved the overall score and 4 of the 8 cognitive abilities (focused attention, sustained attention, recognition and cognitive flexibility).
The differences between groups a limit significant difference (p=0.0817) was given in the overall score . When comparing the group that performed personalized cognitive training with the group that only performed computer games, a large significant difference (p<0.0019) could be observed in three cognitive abilities: visuospatial working memory, visuospatial learning and focused attention . The interaction was not significant in the other cognitive abilities, although the trend was the same.
The small effect of training could be explained by the intensity or duration of the training. In any case, the improvements produced as a consequence of personalized cognitive training were greater in 7 of the 8 cognitive abilities evaluated than that produced by computer games. The results indicate the virtues of doing personalized computerized cognitive training that adapts to the specific needs of each individual, such as CogniFit. The results also indicated that those with a lower baseline score had a greater improvement, suggesting that people with some cognitive impairment might benefit more from this CogniFit training.
Ultimately, the study shows that CogniFit's personalized cognitive computer training provided a greater improvement to healthy seniors than conventional computer games.