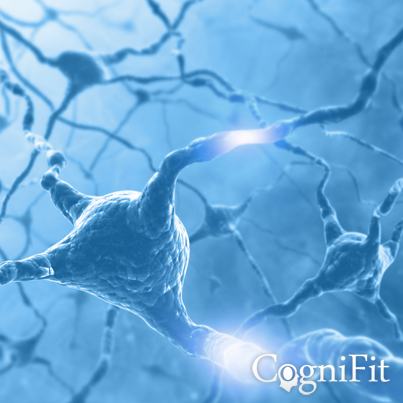 This page is for information only. We do not sell any products that treat conditions. CogniFit's products to treat conditions are currently in validation process. If you are interested please visit
CogniFit Research Platform
Get access to exercises. Explore fundamental brain functions.

Stimulate and help boost brain functions

Help to improve cognitive skills and brain functions. Give it a try today!
What is the brain's function?
The functions of the brain as part of the Central Nervous System (CNS) is to regulate the majority of our body and mind purpose. This includes vital functions like breathing or heart rate, to basic functions like sleeping, eating, or sexual instinct, and even superior functions like thinking, remembering, reasoning, or talking. In order to carry-out any seemingly simple task, our brain has to perform thousands of processes to ensure that we properly complete the task. Proper brain function is the key to a healthy life.
On our parts of the brain page, we mention that basic vital functions are measured by the oldest brain structures. In other words, the structures located in the hindbrain (medulla, pons, cerebellum), and in the midbrain. However, superior brain functions, like reasoning, memory, and attention, are controlled by the hemispheres and lobes that form part of the cortex. Good stimulation can help improve the state of different cognitive skills (Finisguerra et al., 2019).
What are cognitive functions?
Cognitive functions are the mental processes that allow us to receive, select, store, transform, develop, and recover information that we've received from external stimuli. This process allows us to understand and to relate to the world more effectively.
We are constantly using our brain- It's impossible to do anything without using at least some of our cognitive functions. For example, Do you want breakfast? Thinking about starting a book? Do you have to drive anywhere? Are you having an interesting conversation with your friends?
What are the main cognitive functions?
Often times when we talk about superior cognitive functions, we're referring to the cognitive skills that we use in order to understand and interact with the world. Although sometimes we study them as separate ideas, we have to remember that cognitive functions are always interrelated and that sometimes they overlap. We'll take a look at the main brain functions:
ATTENTION: Attention is a complex mental process that cannot be reduced to one simple definition, one concrete anatomical structure, and that cannot be assessed by one single test as it encompasses diverse processes. To simplify, attention is the cognitive or brain function that we use to select between stimuli that reach our brain simultaneously, both external (smells, sounds, images...) and internal (thoughts, emotions...), that are useful for carrying-out a mental or motor activity. In reality, it is a whole set of processes that vary in complexity and allow us to carry-out the rest of our cognitive functions well. According to Sohlberg and Mateer (1987;1989), attention can be broken into different types depending on its complexity.
MEMORY: Memory is a complex process that allows us to code, store, and recover information. If the attentional system doesn't work properly, we won't be as efficient in doing such tasks. If we don't pay attention to something, we cannot code, store, or recover this information. In order to understand memory, we can classify it according to two criteria:
EXECUTIVE FUNCTIONS: Executive functions are the most complex cognitive functions. While there are different definitions for cognitive functions, most of them include cognition control and thought and behavior control through various related processes. They comprise a set of complex skills, like attention focus, planning, programming, regulation, and intentional behavior verification. Executive functions are located in the frontal lobe. According to Lezack, these functions can be grouped into a series of components:
LANGUAGE: Language is a symbolic communication system that is presented through languages. Language isn't only important for communicating with others, but also for structuring our internal thoughts. Language processing uses different brain areas that act together through different functional systems that involve the left hemisphere especially. We could talk about two cortical areas that are in charge of expression and reception of language, mainly in the left cerebral hemisphere:
VISUAL-PERCEPTIVE AND VISUAL-SPATIAL FUNCTIONS: Visual-perceptive functions are the functions that allow us to recognize and differentiate between stimuli. They help us interpret, attribute, and associate what we're seeing into known categories and integrate them into our knowledge. When these functions work properly, we are able to recognize friends' and family's faces, or distinguish between keys, a hat, and a comb.
Why do we use brain functions?
In the course of just one day, we use our cerebral functions constantly. Thousands of tasks are being performed, which require millions of complex mental calculations from different parts of the brain. Here we will show you some examples of you will use these cognitive skills and cerebral functions daily in a multitude of tasks.
Referencias: Finisguerra, A. Borgatti, R., Urgesi, C. (2019). Non-invasive Brain Stimulation for the Rehabilitation of Children and Adolescents With Neurodevelopmental Disorders: A systematic Review. Front Psychol. vol. 10 (135). • Posner, M. I. y Petersen, S. E. (1990). The attention system of the human brain. Annual Review of Neuroscience, 13, 25-42. • Sohlberg, M. M. y Mateer, C. A. (1987). Effectiveness of an attention-training program. Journal of Clinical and Experimental Neuropsychology, 9 (2), 117-130. •Sohlberg, M. M. y Mateer, C.A. (1989) Introduction to Cognitive Rehabilitation. New York: Guilford.