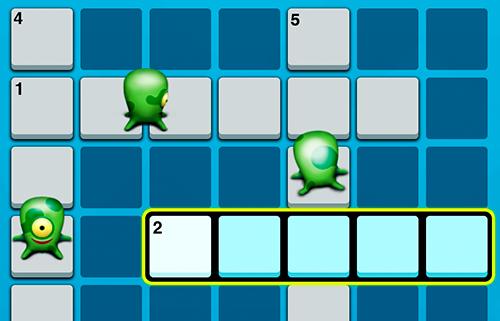 Brain Game: Mini Crossword
Cognitive Brain Training Game
Play "Mini Crossword" online and boost your cognitive abilities

Access this scientific brain training resource

Challenge your brain
Brain game "Mini Crossword": What is it?
"Mini Crossword" is a mental game aimed at training naming, spatial perception, and working memory. The objective of the game is to fill in the blank spaces with words that correspond to the given clues, forming interlocking horizontal and vertical words. As you advance in level, the number of words, the length of the words, the number of letters available, and the number of accessible words will vary.
CogniFit has designed this game in order to stimulate our naming and spatial perception. "Mini Crossword" is a perfect choice to stimulate our minds and help strengthen our cognitive abilities in a fun and interactive way. It is a game suitable for anyone of any age as the difficulty of the game is adjusted according to the needs of each user.
Mind games such as CogniFit's "Mini Crossword" allow us to train our working memory and help stimulate cognitive abilities through neuroplasticity.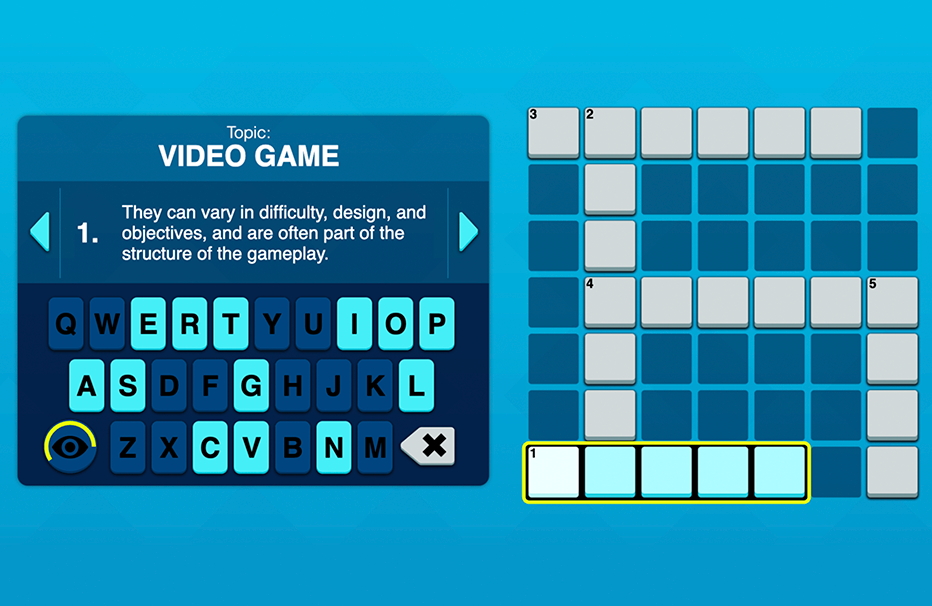 Read the clue in the left panel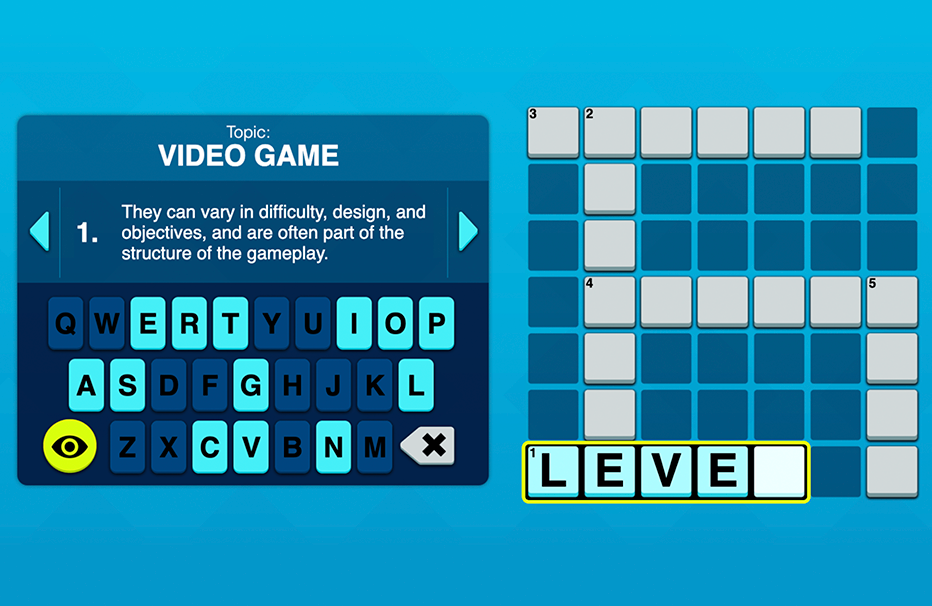 Look for the available letters and the blank spaces for the word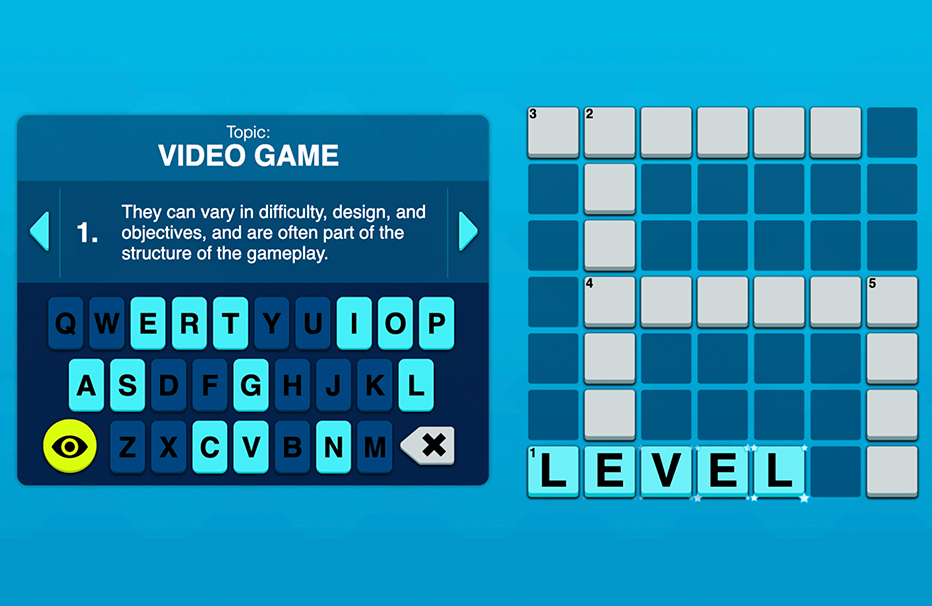 Write the corresponding word that fits in the blank and answers the panel
What makes "Mini Crossword" so popular? - History
Naming and working memory games, such as "Mini Crossword", help users manage their cognitive resources to optimize their performance. This helps them to set increasingly complex goals that will require greater dexterity of the cognitive abilities involved, helping to stimulate them.
How does the mind game "Mini Crossword" improve my cognitive skills?
Playing "Mini Crossword" stimulates a specific neural activation pattern. Consistently repeating and training this pattern can help optimize neural connections, and help neural circuits reorganize and recover weakened or damaged cognitive functions.
"Mini Crossword" helps to exercise naming, spatial perception, and working memory. Consistently stimulating these skills can help create new synapses and improve cognitive functions.
What happens when I don't train my cognitive abilities?
Our brain tends to save neural resources for those functions that it does not use on a regular basis. Thus, if a cognitive skill is not normally used, the brain does not provide resources for that pattern of neuronal activation. This makes us less able to use that cognitive function, making us less effective in our day-to-day activities.