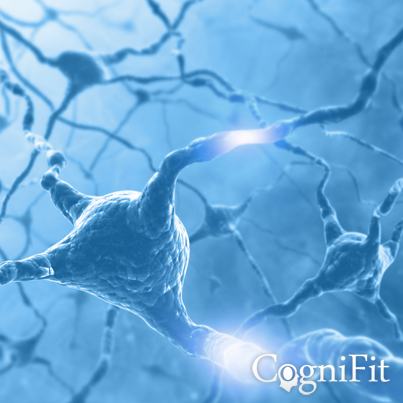 Processing Speed
Cognitive Ability
Get access to a complete assessment battery for processing speed and other cognitive skills

Identify and evaluate the presence of alterations or deficits

Stimulate and improve your processing speed and other functions
What is processing speed?
Processing speed is one of the main elements of the cognitive process, which is why it is one of the most important skills in learning, academic performance, intellectual development, reasoning, and experience.
Processing speed is a cognitive ability that could be defined as the time it takes a person to do a mental task. It is related to the speed in which a person can understand and react to the information they receive, whether it be visual (letters and numbers), auditory (language), or movement. In other words, processing speed is the time between receiving and responding to a stimulus.
Slow or poor processing speed is not related to intelligence, meaning that one does not necessarily predict the other. Slow processing speed means that some determined tasks will be more difficult than others, like reading, doing math, listening and taking notes, or holding conversations. It may also interfere with executive functions, as a person with slow processing speed will have a harder time planning, setting goals, making decisions, starting tasks, paying attention, etc.
Processing speed implies a greater ability to easily do simple or previously-learned tasks. This refers to the ability to automatically process information, which means processing information quickly and without doing it consciously. The higher the processing speed, the more efficient you are able to think and learn.
Processing speed is the time that lapses from when you receive information until you understand it and start to respond.
Examples of cognitive processing speed
Processing speed could be used in exercises when recognizing simple visual patterns, visual exploration tasks, taking tests that require simple decision making, doing basic mathematical calculations, manipulating numbers, or doing a reasoning task under pressure.
Some examples that may be identified with slow processing speed are: Does it take you an hour to do an assignment that takes others only 30 minutes? Do you have a hard time following instructions or planning a specific activity, especially when you don't have a lot of time to finish it? Do you do poorly on exams, even when you know the material?
Disorders and pathologies related to slow processing speed
Slow processing speed isn't structurally a learning or attentional problem, nor is it related to intelligence, although it affects every stage of learning. When we talk about slow processing speed, we must keep in mind that it may contribute to some learning disorders, like ADHD, dyslexia, dyscalculia, or an auditory processing disorder.
This can affect tasks like goal planning, problem solving, and perseverance in personal goals.
Processing speed is also related to Autism spectrum disorders, and other pathologies like dementias or schizophrenia can also cause slow processing speed.
How can you detect cognitive processing speed deficits?
CogniFit is able to precisely measure the user's general cognitive level with our specialized Cognitive Assessment Battery (CAB)®, which is comprised of a series of cognitive tests designed to assess processing speed.
In order to evaluate processing speed, we use the test to measure processing speed, which is based on the classic Conners (CPT) test and the direct and indirect digits test from the Weschler Memory Scale (WMS).
The processing speed test was designed to automatically assess processing speed. It supposes that the better one's processing speed, more efficiently they will learn new information. This process consists of receiving the information, understanding it, and generating a response. If the results are deficient in this area, one's ability to make decisions, executive functions, and carrying-out instructions will be significantly affected.
Aside from processing speed, this test also measures working memory, phonological short-term memory, short-term memory, and response time.
Is possible to improve cognitive processing speed?
Definitely. Like with any other cognitive ability, you can train, learn, and improve processing speed, and CogniFit may help you. . The basis of improving processing speed is to develop metacognitive strategies.
The key to improving processing speed is based on making more solid connections in the brain, which allows the signals to travel faster to one another. Although the majority of these types of connections are created in childhood, with some practice and training, you can maintain, and even improve, your brain's processing speed.
Thanks to brain plasticity, the brain is able to change its structure and function. Brain plasticity allows us to create new brain connections and increase the amount of neural circuits, improving functionality.
If neuroscience and studying brain plasticity has shown us anything, it is that the more neural circuits we use, the stronger they will become, which is applicable to processing speed.
CogniFit will help you perform a complete neurocognitive assessment in which we assess your processing speed, and based on your results, provide you with a complete set of personalized cognitive exercises to improve your cognitive processing speed
The cognitive neuropsychological assessment and stimulation program from CogniFit was designed by a team of neurologists and cognitive psychologists who study the processes of synaptic plasticity and neurogenesis. You only need 15 minutes a day, 2-3 times a week to stimulate your cognitive abilities and cognitive processes.
This program is available online. The different interactive exercises are presented as fun brain games that you can practice on your computer or tablet. After each session, CogniFit will provide you with a detailed graph with your progress.
It has been proven that CogniFit's online exercises help in the creation of new synapses and neural circuits, which make it possible to reorganize and recover function of the most deteriorated cognitive domains.