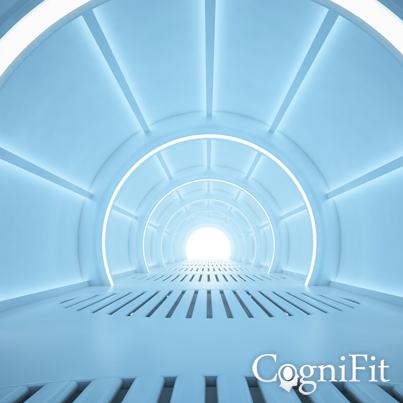 Scientific Validation
Where everything starts.
Peer reviewed publications
CogniFit is recognized by the scientific community and has been published and reviewed independently in several scientific publications.
This page is for information only. CogniFit's interest in being part of clinical research is to validate its future digital therapeutic products to help improve general cognitive skills affected by cognitive conditions. CogniFit does not sell yet any products that treat conditions approved by the FDA. CogniFit's products to treat conditions are currently in a validation process. If you are interested please visit
CogniFit Research Platform
. CogniFit has not funded any of the studies. Evelyn Shatil is CogniFit's Chief Scientific Officer and has co-authored some of the studies in a support capacity. There are no known risks or safety concerns from using CogniFit's product. However, as our products are delivered as a computerized intervention it may cause in certain cases: bad posture syndrome, eyestrain or blurred vision, headaches and/or other computer related problems.
CogniFit personalized brain training program improved cognitive function in healthy older adults with an average age of 80 years whereas physical and aerobic activity did not bring about any perceivable cognitive improvements in these subjects.
Shatil E (2013). Does combined cognitive training and physical activity training enhance cognitive abilities more than either alone? A four-condition randomized controlled trial among healthy older adults. Front. Aging Neurosci. 5:8. doi: 10.3389/fnagi.2013.00008
CogniFit personalized brain training program is more effective than computer games in improving cognitive function in healthy older adults.
Peretz C, Korczyn AD, Shatil E, Aharonson V, Birnboim S, Giladi N. - Computer-Based, Personalized Cognitive Training versus Classical Computer Games: A Randomized Double-Blind Prospective Trial of Cognitive Stimulation - Neuroepidemiology 2011; 36:91-9.
This study shows significant improvement in the working memory and executive function of healthy older adults using the CogniFit personalized brain fitness program.
Evelyn Shatil, Jaroslava Mikulecká, Francesco Bellotti, Vladimír Burěs - Novel Television-Based Cognitive Training Improves Working Memory and Executive Function - PLOS ONE July 03, 2014. 10.1371/journal.pone.0101472
The CogniFit computerized neuropsychological evaluation was successfully validated in a holistic e-health model of cognitive, physiological and functional wellness in older adults.
Thompson HJ, Demiris G, Rue T, Shatil E, Wilamowska K, Zaslavsky O, Reeder B. - Telemedicine Journal and E-health Date and Volume: 2011 Dec;17(10):794-800. Epub 2011 Oct 19.
Pilot fatigue represents one of the top problems and threats to the safety and effectiveness of military and civil transportation. The US navy uses a CogniFit cognitive assessment to predict cognitive fatigue in pilot and decrease fatigue's negative impact on safety.
Joseph F.Chandler, Richard D. Arnold, Jeffrey B. Phillips, Ashley E. Turnmire - Predicting individual differences in response to sleep loss: application of current techniques - Aviation, Space, and Environmental Medicine - September 2013; 84(9):927-37
This study confirms that CogniFit brain fitness solutions can assist in promoting healthy brain aging. After reviewing close to 8,000 studies, reviewers stated that CogniFit possessed the highest level of evidence showing concrete effects of brain training in healthy aging.
Shah TM, Weinborn M, Verdile G, Sohrabi HR, Martins RN - Enhancing Cognitive Functioning in Healthly Older Adults: a Systematic Review of the Clinical Significance of Commercially Available Computerized Cognitive Training in Preventing Cognitive Decline - Neuropsychology Review 2017 Jan 14. doi: 10.1007/s11065-016-9338-9
Preliminary evidence for the feasibility of at-home online cognitive training with older adults
CogniFit's personalized training helps improve the memory of seniors, both healthy individuals and those with mild cognitive impairment (MCI) according to the general cognitive evaluation battery, and their processing speed according to independent tests.
Gigler, K., Blomeke, K., Shatil, E., Weintraub, S., & Reber, P. (2013). Preliminary evidence for the feasibility of at-home online cognitive training with older adults. Gerontechnology, 12(1). https://doi.org/10.4017/gt.2013.12.1.007.00