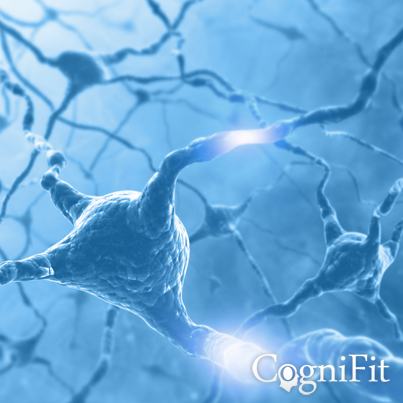 Lexical Memory Test
REST-COM: Inquiry Test
This page is for information only. We do not sell any products that treat conditions. CogniFit's products to treat conditions are currently in validation process. If you are interested please visit
CogniFit Research Platform
Cognitive test to evaluate the cognitive domains related to memory and naming capacity.

Cognitive test that comprehensively measures cognitive abilities.

Compare results by age group. Give it a try!
The Inquiry Test REST-COM took as a reference the classic Boston Naming Test (Kaplan et al., 1983), the vocabulary test from WAIS-III (Wechsler, 1997), the Test of Variables of Attention (Greenberg et al., 1996), and the Rey Auditory Verbal Learning Test (Schmidt, 1994). A series of objects are shown. In a new series of objects, the test-taker must then recognize only those objects that were previously displayed. This new series could be presented as images or as spoken words.
For more information about what variables are measured in this task, read this document.
Evaluated cognitive abilities:

Visual perception, auditory perception, contextual memory, non-verbal memory, naming, processing speed, response time.
Time allowed:

Between approximately 40 and 100 seconds.
Areas of application:

Educational Psychology, Clinical Psychology, Neuropsychology, General Medicine and Research.
Format:

Online Computerized Test (PCs, cell phones, and tablets).
Objective:

Identify whether the displayed stimulus has been shown before; in addition to knowing the user's confidence in his or her response.
Instructions:

A succession of stimuli is shown in visual format. After this, in the first part of the task, visual stimuli are shown one at a time and the user is asked if they have been presented in the initial sequence. The user must answer whether or not they have been presented. In addition, the user is asked how many answers he/she thinks he/she has given correctly. In the second part of the task the dynamics is the same, but the stimuli to which the user must respond are in audio format.
Greenberg, L. M., Kindschi, C. L., & Corman, C. L. (1996). TOVA test of variables of attention: clinical guide. St. Paul, MN: TOVA Research Foundation.
Kaplan, E., Goodglass, H., Weintraub, S. (1983). Boston Naming Test. Philadelphia: Lea & Febiger.
Schmidt, M. (1994). Rey auditory verbal learning test: a handbook. Los Angeles: Western Psychological Services.
Wechsler, D. (1997). WAIS-III: Wechsler Adult Intelligence Scale - Third edition administration and scoring manual. San Antonio, TX: Psychological Corporation.