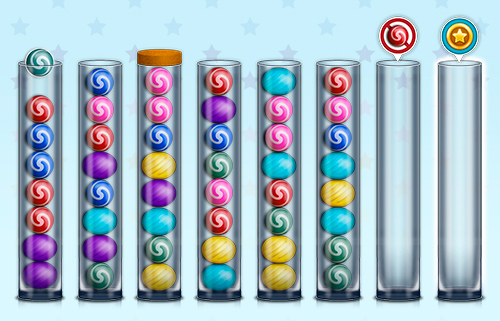 Brain Game: Candy Line Up
Cognitive Brain Training Game
Play "Candy Line Up" online and help boost your cognitive abilities

Access this brain training resource

Challenge your brain
Brain game "Candy Line Up": What does it consist of?
Candy Line Up is a brain game aimed at training mental planning, working memory, and updating. The purpose of the game is for you to fill the vases with the same type of candy. You will only be able to place the same type of candy on top of each other. At first, it may seem simple, but as the levels increase, there will be restrictions on the vases which will make decision-making more complicated.
CogniFit has designed this game in order to stimulate users' working memory and updating. Candy Line Up is a perfect option to stimulate our minds and help strengthen our cognitive abilities in a fun and interactive way. It is a suitable game for anyone of any age since the difficulty of the game is adjusted taking into account the needs of each user.
Mind games such as CogniFit's Candy Line Up allow training our planning ability and help stimulate cognitive abilities through neuroplasticity.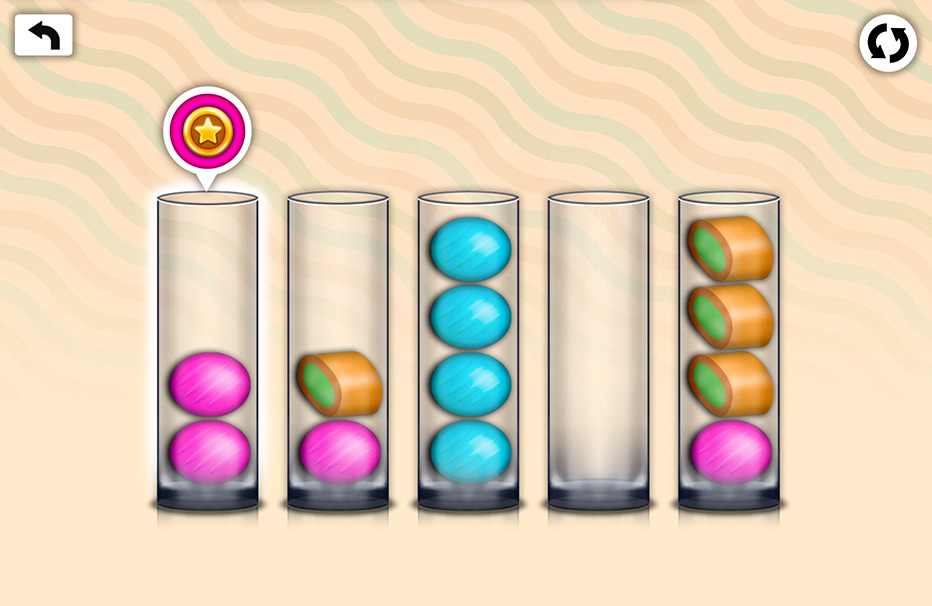 The objective of the game is to fill the vases with the same types of candies, you can only put candies on top of others if they are of the same type and color.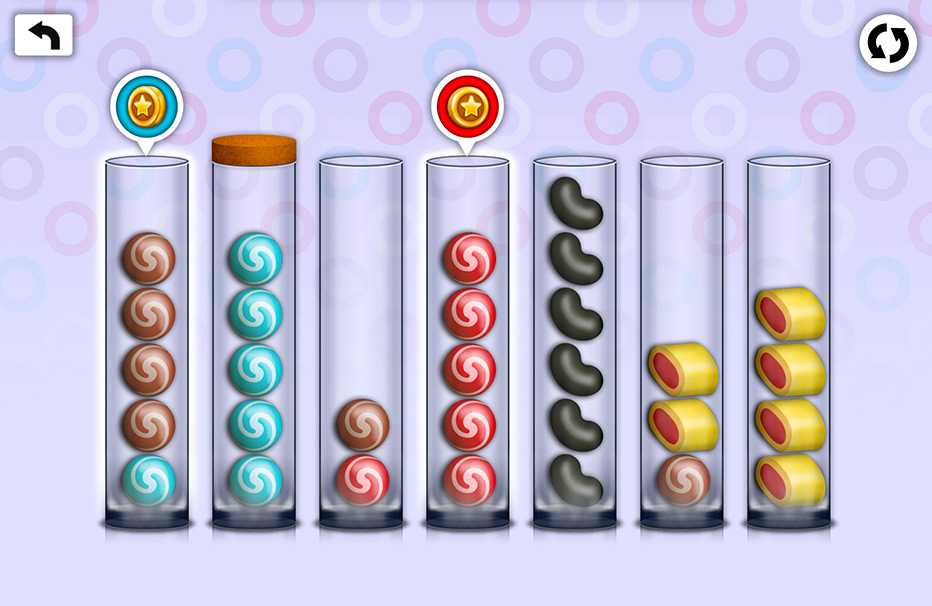 As you level up, there will be caps that block the candies from passing to the selected vase.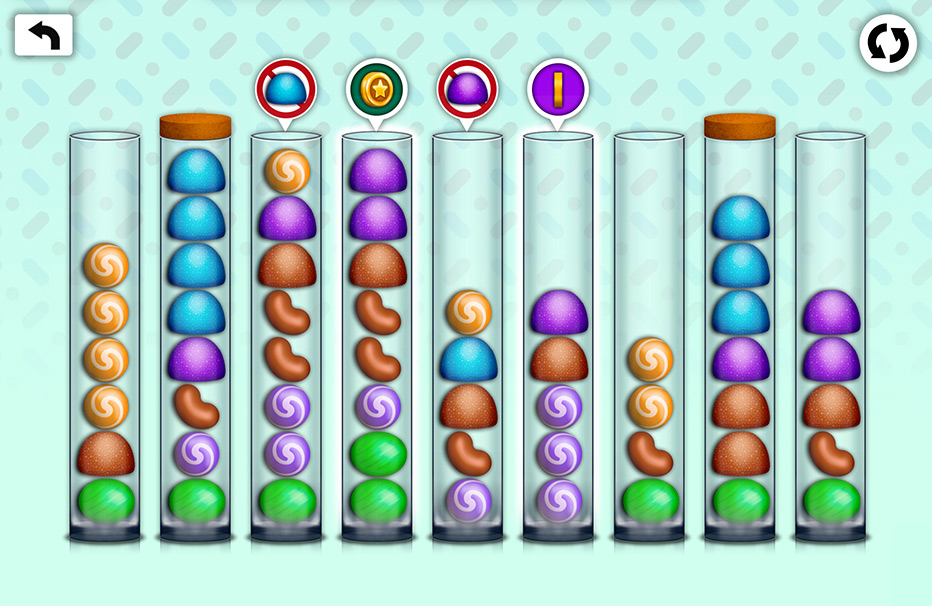 In addition, we will test your planning and shifting by restricting the vases for certain candies.
What makes Candy Line Up so popular? - History
Candy Line Up is considered a puzzle game where the user must plan their moves strategically. Puzzles have been part of history since the 18th century. In this case, Candy Line Up is a strategy game where you have to be aware of the colors and patterns and make decisions based on that. CogniFit wanted to give it a twist and make this game even more entertaining by incorporating updating by introducing constraints and obstacles.
How does the mind game "Candy Line Up" improve my cognitive skills?
CogniFit's Candy Line Up helps stimulate a specific neural activation pattern. Repeating and training this pattern consistently can help create new synapses, and help neural circuits reorganize and regain weakened or damaged cognitive functions.
Candy Line Up helps to exercise planning, working memory, and updating. Consistently stimulating these skills can help create new synapses, and reorganize neural circuits and improve cognitive functions.
Graphic projection of neural networks after 3 weeks.
What happens when I don't train my cognitive abilities?
Our brain is designed to save resources, so it tends to eliminate connections that are not used often. In this way, if a specific cognitive ability is not used frequently, the brain does not provide resources for that pattern of neural activation, so it becomes increasingly weak. This makes us less able to use this cognitive function, making us less effective in our day-to-day activities.