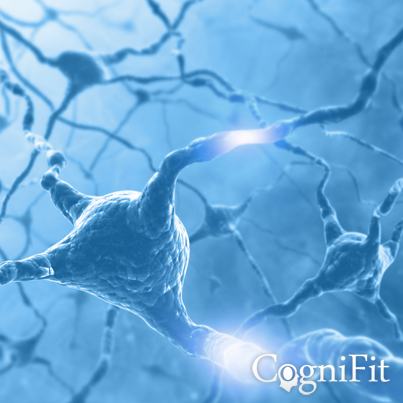 A Taxonomy of Serious Games for Dementia
According to the SG4D taxonomies, the activities from CogniFit serve as a tool for the prevention of the cognitive aspects of dementia.
This page is for information only. We do not sell any products that treat conditions. CogniFit's products to treat conditions are currently in validation process. If you are interested please visit
CogniFit Research Platform
Comfortably manage study participants from the platform for researchers

Evaluate and train up to 23 cognitive abilities of the participants in your research

Test and track the cognitive evolution of the participants based on the data relevant to your study
1. Gjøvik University College, Gjøvik, Norway.
Publication: Games for Health (2013), 229-232.
Cite this article (APA Format):
McCallum, S., & Boletsis, C. (2013). A Taxonomy of Serious Games for Dementia. Games for Health, 219-232.
CogniFit activities are considered a prevention tool for the cognitive aspects of dementia, Alzheimer's disease, and mild cognitive impairment (MCI) according to the SG4D taxonomy (Serious games for dementia).
Most video games have a playful function, which helps them achieve high levels of adherence from players. However, the objective of video games is not always entertainment; this adherence characteristic is often leveraged to provoke changes in the abilities, behaviors, attitudes, and knowledge of the players. Hence the need to talk about "serious games", which are those that seek to educate, train, and inspire players.
One of the most important areas where these "serious games" can be used is precisely the area of games for health (G4H), which seeks to improve the evaluation, prevention, diagnosis, rehabilitation, and education of various diseases. Dementia and other associated disorders, such as Alzheimer's disease or mild cognitive impairment (MCI), represent one of the leading areas in which the development of activities of this type is taking place. However, there is no taxonomy or clear reference that allows us to classify these serious games for dementia (SG4D) and to fully understand their validity, consistency, and predictive power.
To create a taxonomy that would satisfy the requisite demands, a review of other similar taxonomies was started, such as the taxonomies of serious games carried out by Sawyer and Smith, within the project "Serious Games Initiative and Games for Health Project". The reviewed publications were collected during November and December 2012 through Google Scholar and other academic databases, such as IEEE Xplore, ACM Digital Library, ScienceDirect, and Springer Link. The keywords used were ["dementia", or "mild cognitive impairment", or "Alzheimer"] and ["serious games", or "videogames"].
In addition, the Google search engine was used to locate the titles of the cognitive training games that were commercially available. Following this, a total of 12 video games targeting dementia-related health problems (dementia, Alzheimer's disease, and mild cognitive impairment) were chosen. All of the video games were supported by published experimental studies. Video games that had potential but were not based on peer-reviewed scientific studies were mentioned and described but were excluded from the taxonomy.
The taxonomy should be able to label the analyzed games according to three criteria: the category of the game (what aspect of health it affects), the type of the game (what purpose it serves), and the type of user (to which user it is directed).
Applications and conclusions
Following the criteria described, the taxonomy considers various aspects of health.
First of all, the Game Category, which is divided into Cognitive Games (that work on the user's cognitive and mental abilities), Physical Games (that promote the user's physical activity), and Socio-emotional Games (that promote the establishment of ties with other users).
Second, the Type of Game, which is divided into Prevention Games (which seek to keep the user active, in order to delay the symptoms of dementia), Rehabilitation Games (which seek to restore the user's health with therapeutic function), Evaluation Games (which seek to provide direct health data on the user's health status) and Education Games (which seek to educate the user about dementia and how to deal with situations related to dementia).
Finally, the Type of User, which is divided into Potential Patients (people who do not have a diagnosis related to dementia, but whose health is at a critical point or is part of an at-risk population), Patients (people who have been diagnosed with some type of dementia), General Public (the section of the population that has no direct relationship with dementia), and Healthcare Professionals (people who are not patients but whose lives are directly affected by dementia in a professional way, such as academic researchers, professionals, public health workers, and caregivers).
Given that the most common symptoms of dementia are problems with memory, reasoning, communication, orientation, and adaptation to daily life, as well as changes in personality, anxiety, depression, suspicion, hallucinations, and compulsive behaviors, games aimed at working on cognition are especially important.As is the case with the activities from CogniFit—which, according to the SG4D taxonomy, would be labeled as cognitive games for prevention in potential patients.