Brain game: Digits
Cognitive training brain game
Play "Digits" online and boost your cognitive abilities

Enjoy this scientific tool for brain training

Stimulate your brain with a brain-boosting mathematical challenge
Brain game "Digits": What is it?
Facing a brain game like Digits can be a very stimulating challenge. This activity seeks to train working memory, visual scanning, and processing speed. The main objective is to mentally order numbers to eliminate them in a sequence from smallest to largest, or vice versa.
This game has been designed with the aim of using numbers to stimulate visual scanning. It is a game that adapts according to the user's level, therefore, it is suitable for everyone from 7 years old and up. This makes Digits a perfect option for those who want to stimulate the mind and help strengthen cognitive skills through a mathematical game.
Brain games like Digits by CogniFit train our processing speed and help stimulate cognitive abilities through neuroplasticity.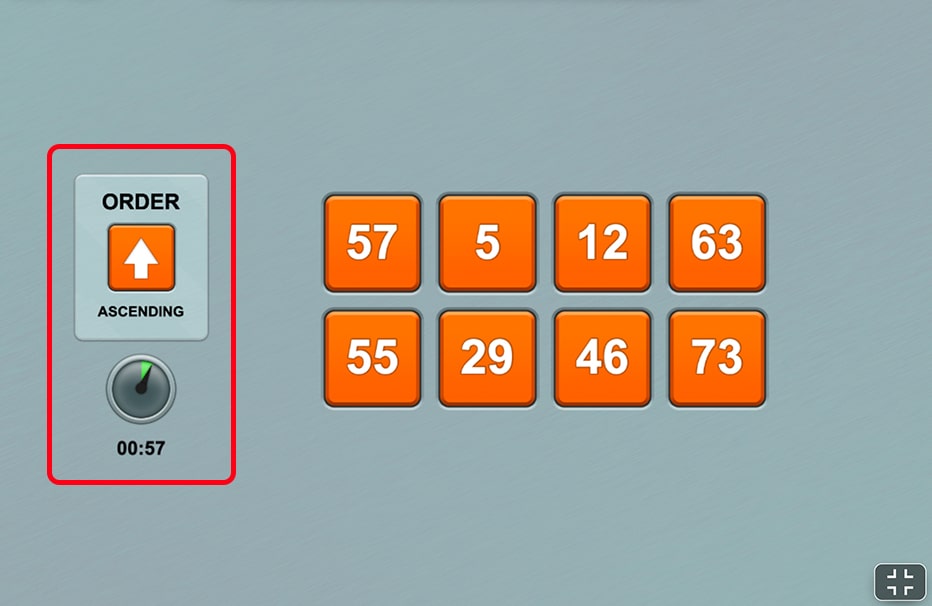 The objective of the game is to organize the various numbers in an ascending and/or descending order, based on the rules indicated at each moment, in a limited time.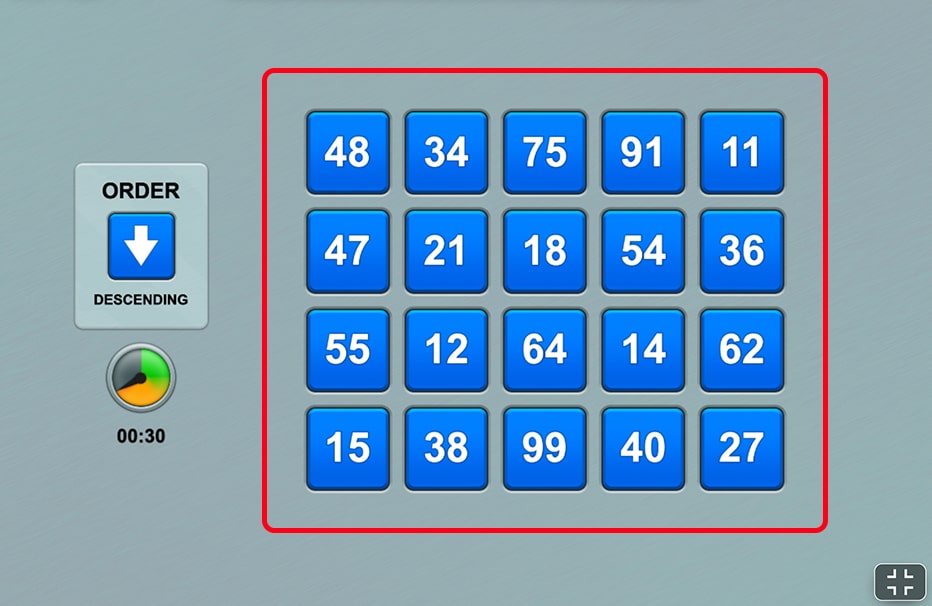 As the level increases, the quantity of numbers to order will also increase.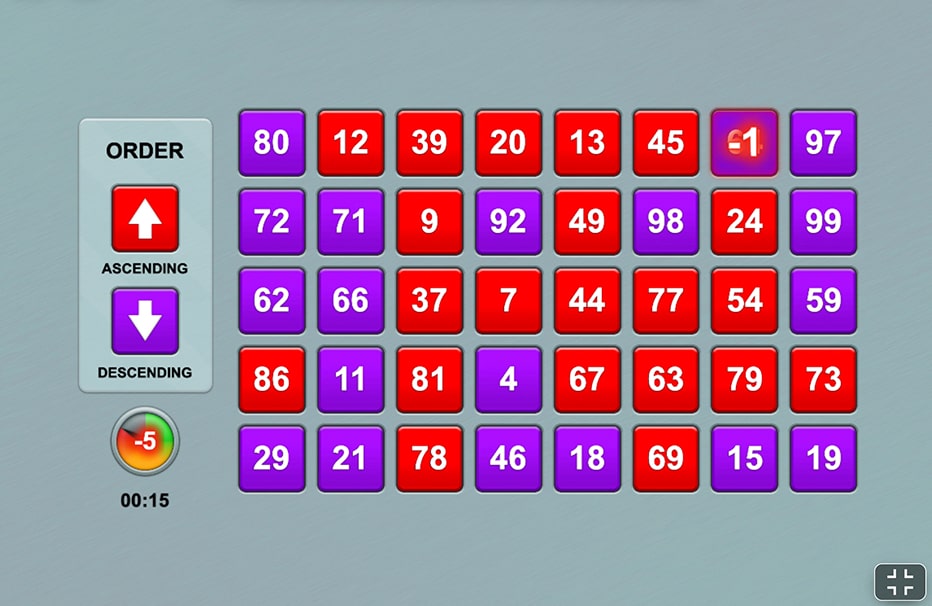 You must go as fast as possible, but try to avoid mistakes which could cause you to lose points before the time runs out.
Why are games like "Digits" so popular? - History
One of the fundamental parts of mathematics is the numerical value— that is, if one figure is greater than, equal to, or less than another. Although this is something that we learn in childhood, and in fact, we all understand this concept very easily, it is usually challenging to apply it when we have several numbers in a row and we must carry out the task of ordering them in ascending or descending order.
These types of games are usually very engaging, hence their popularity at any age. The CogniFit designers wanted to make an online version taking into account not only different levels of difficulty but also a simple and easy-to-use design.
How does the "Digits" brain game improve my cognitive skills?
Playing games like Digits by CogniFit stimulates a specific neural activation pattern. Repeating and training this pattern consistently can help create new synapses, and help neural circuits reorganize and regain weakened or damaged cognitive functions.
Consistently stimulating our abilities can help create new synapses, and reorganize neural circuits and improve cognitive functions. The Digits game seeks to stimulate capacities related to planning and processing speed.
Orientative graphic projection of neural networks after 3 weeks.
What happens when I don't train my cognitive abilities?
Our brain is designed to save resources, so it tends to eliminate connections that are not used. In this way, if a cognitive ability is not used normally, the brain does not provide resources for that pattern of neural activation, so it becomes increasingly weak. This makes us less able to use this cognitive function, making us less effective in our day-to-day activities.