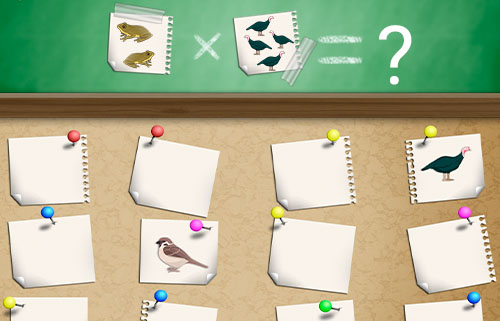 Brain Game: Math Madness
Cognitive training mind game
Play "Math Madness" online and help boost your cognitive skills.

Have fun with this brain training resource.

Stimulate your auditory perception with this game.
Brain game "Math Madness": What does it consist of?
Math Madness is a challenging game to train your auditory short-term memory, recognition, short-term memory, and non-verbal memory. This game is divided into two parts. First, you must memorize the image and the value associated with it and then solve a mathematical operation. In the other part of the game, you must remember a series of images and their position on the board and then solve a mathematical operation. The game will become more challenging as you progress, at higher levels, the two parts of the game will be joined together to challenge your memory.
This game has been designed to stimulate different aspects of our memory and recognition. It is suitable for all ages and its design is appealing to everyone. Math Madness is the perfect game to stimulate the mind and help strengthen cognitive skills.
Mind games like CogniFit's Math Madness allow us to train our short-term memory and help stimulate cognitive abilities through neuroplasticity.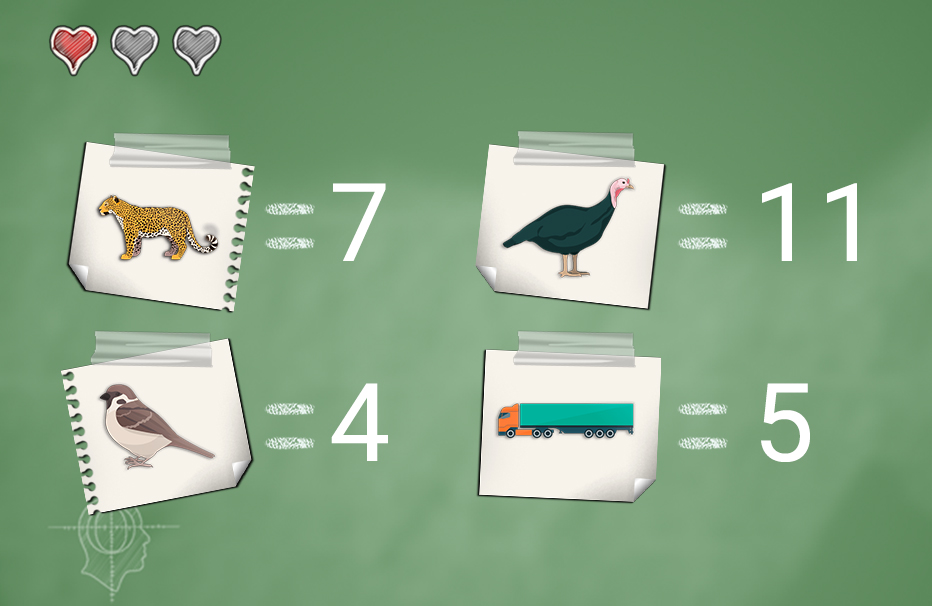 The first part of the game consists in memorizing the image and its associated value.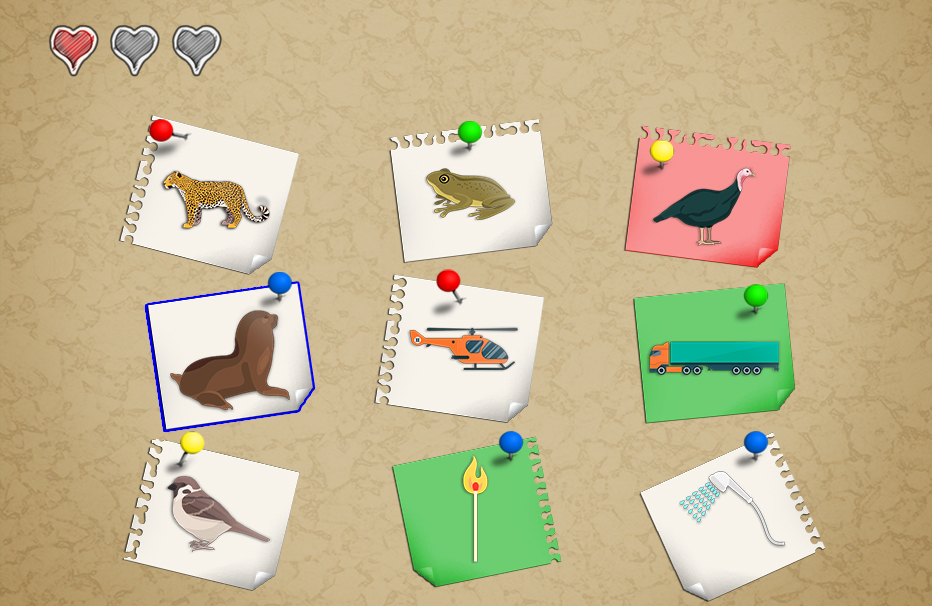 The second part consists in remembering a series of images and their position on the board.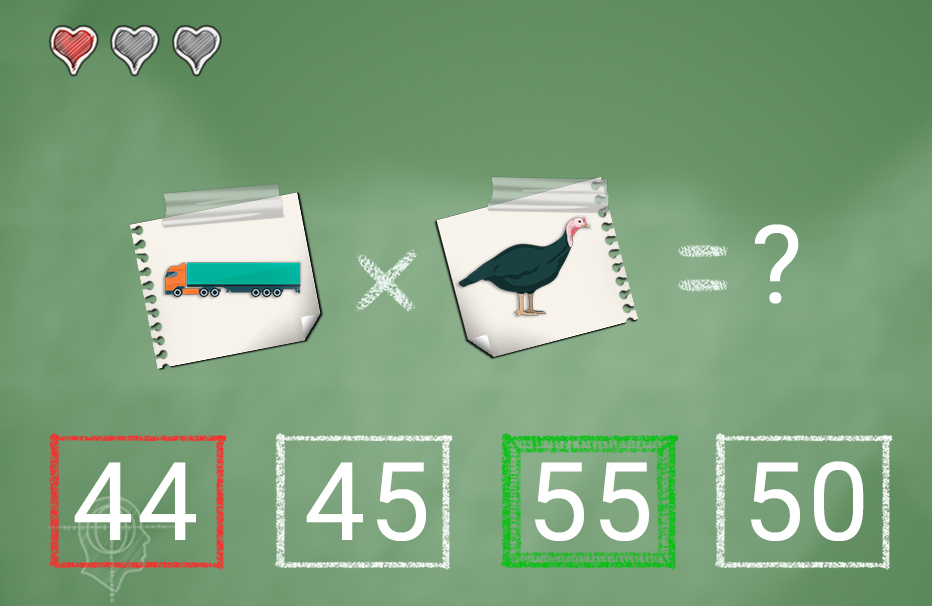 Finally, you must perform a mathematical operation related to the previous images with value.
Why are games like "Math Madness" so popular? - History
Memory games have been popular for decades, helping children develop great skills for school. Seeing the possibility to help in academic settings specifically help to build concentration and attention, game developers decided to add mathematics to basic memory card games with images.
CogniFit always one step ahead decided to awake that school nostalgia and create a game that would keep our memory skills in shape. Adding value to images and changing the positions of the images in a grid while performing math operations will not only keep the user entertained but will also help their recognition.
How does the "Math Madness" mind game improve my cognitive skills?
The Math Madness game seeks to stimulate skills related to auditory perception and recognition. Repeatedly playing and consistently training games like CogniFit's Math Madness stimulates a specific neural activation pattern which helps neural circuits reorganize and recover weakened or damaged cognitive functions. Consistently stimulating our skills can help create new synapses, and help neural circuits reorganize and improve cognitive functions.
Graphic projection of neural networks after 3 weeks.
What happens when I don't train my cognitive abilities?
Our brain tends to save resources by eliminating unused connections. If a cognitive skill is not normally used, the brain does not provide resources for that neuronal activation pattern, so it becomes weaker and weaker. If we do not train that cognitive function, we become less efficient in our day-to-day activities.