Play "Melodic Tennis" online and help boost your cognitive skills.

Have fun with this brain training resource.

Stimulate your auditory perception with this game.
Brain game "Melodic Tennis": What does it consist of?
Melodic Tennis is a challenging game to train auditory perception, spatial perception, and recognition. This game's main objective is to hit the targets in front of you while you memorize the melody created after each hit. The game will become more challenging as the user advances, the targets will start to move, auditory distractions will make it more difficult and the melodies will become more varied.
This game has been designed to stimulate our auditory perception skills. It is suitable for all ages and its design is appealing to everyone. Melodic Tennis is the perfect game to stimulate the mind and help strengthen cognitive skills.
Mind games like CogniFit's Melodic Tennis allow us to train our recognition and spatial perception and help stimulate cognitive abilities through neuroplasticity.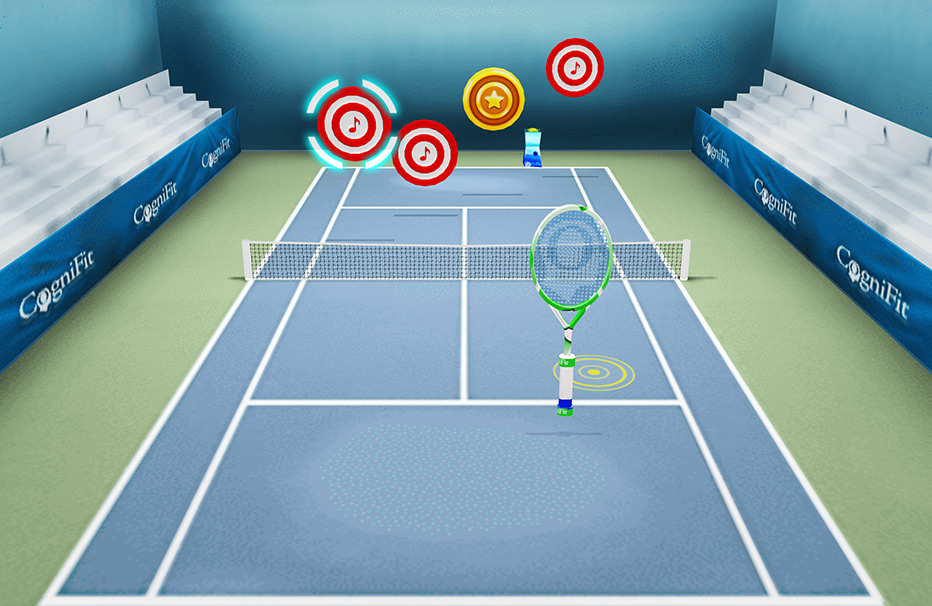 The goal is to hit the targets on the opposite field.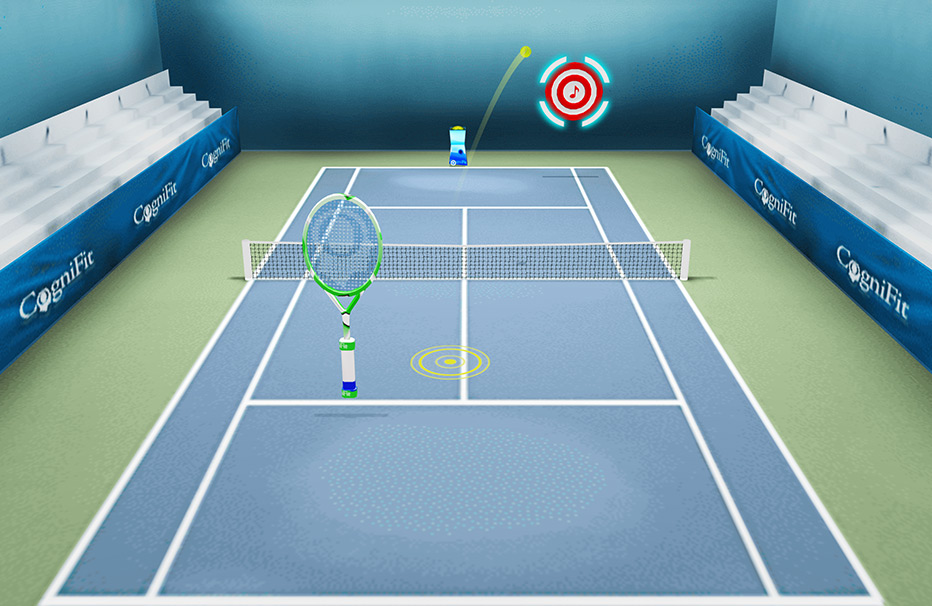 You must memorize the sound that comes out of each target.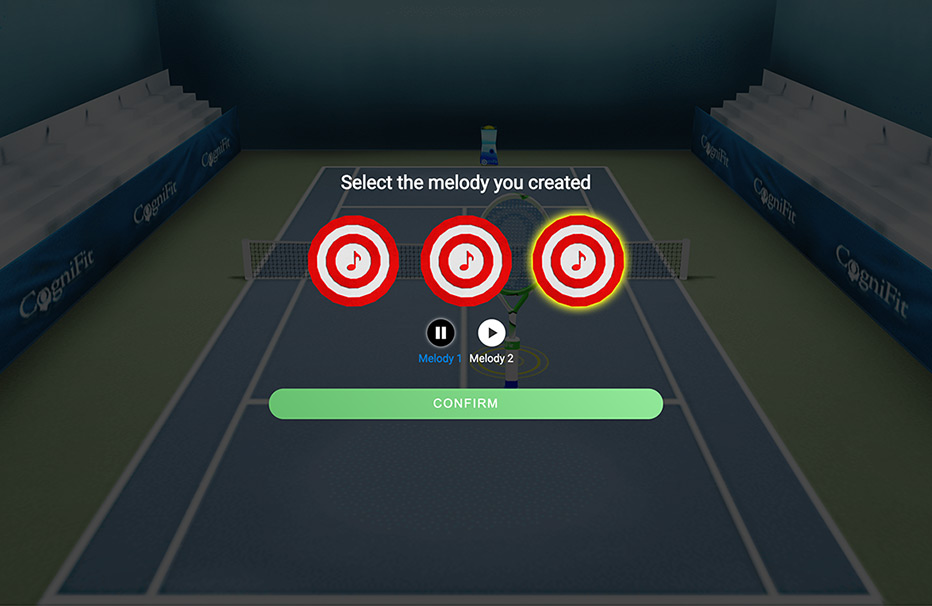 At the end you must choose the melody produced by the targets.
Why are games like "Melodic Tennis" so popular? - History
The second video game ever made was a tennis game. Designed in 1958 by American physicist William Higinbotham, Tennis for Two was conceived to entertain the visitors of the Brookhaven National Laboratory. The idea behind the game was to show what computers could accomplish. From arcade games to console games, to PC games, to early mobile games, and even to the recent tennis-themed slots, there have been plenty of games throughout history for tennis lovers to enjoy.
Seeing as its popularity has withstood time, CogniFit decided to make a melodic tennis game, that not only took the main aspects of tennis, such as aim but also added auditory cues to keep the user entertained while training their cognitive skills.
How does the "Melodic Tennis" mind game improve my cognitive skills?
Repeatedly playing and consistently training games like CogniFit's Melodic Tennis stimulates a specific neural activation pattern which helps neural circuits reorganize and recover weakened or damaged cognitive functions. Consistently stimulating our skills can help create new synapses, and help neural circuits reorganize and improve cognitive functions. The Melodic Tennis game seeks to stimulate skills related to auditory perception and recognition.
Graphic projection of neural networks after 3 weeks.
What happens when I don't train my cognitive abilities?
Our brain tends to save resources by eliminating unused connections. If a cognitive skill is not normally used, the brain does not provide resources for that neuronal activation pattern, so it becomes weaker and weaker. If we do not train that cognitive function, we become less efficient in our day-to-day activities.