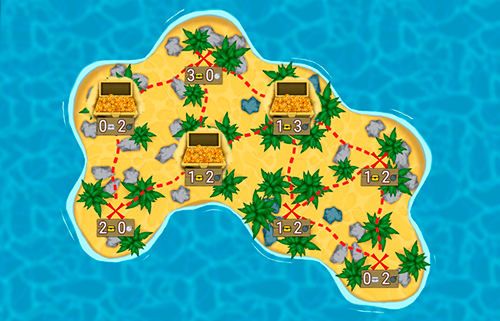 Brain Game: Treasure Island
Cognitive training mind game
Play "Treasure Island" online and help boost your cognitive skills.

Have fun with this brain training resource.

Stimulate your short-term memory with this game.
Brain game "Treasure Island": What does it consist of?
Treasure Island is a great way to challenge your short-term memory, planning, spatial perception, focused attention, and updating skills. The main objective is to dig all the island's treasures to finish the level before your water runs out. You have to avoid digging up a bomb or it will break your shovel.
This game has been designed to stimulate our spatial perception. It is suitable for all ages and its design makes it especially attractive for children 7 years old and up. Treasure Island is the perfect game to stimulate the mind and help strengthen cognitive skills.
Mind games like CogniFit's Treasure Island allow us to train our planning skills and help stimulate cognitive abilities through neuroplasticity.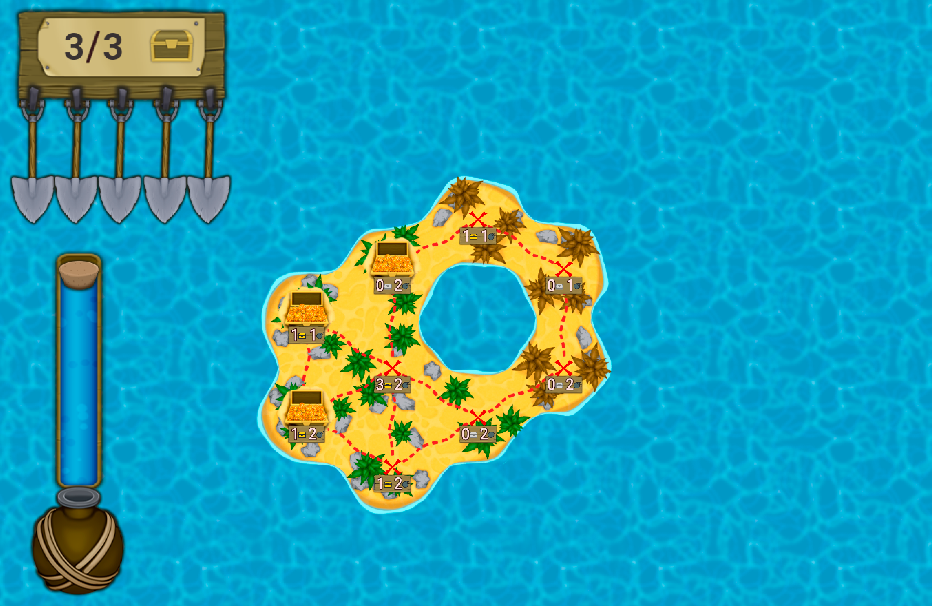 Treasure Island's aim is to find hidden treasures on every level.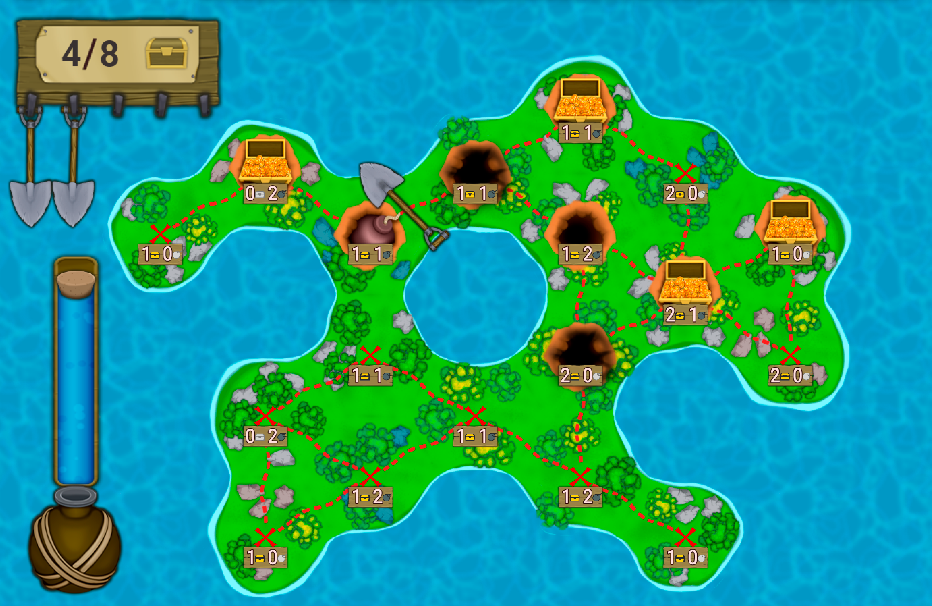 As you advance the more treasures but also more bombs, plan your strategy!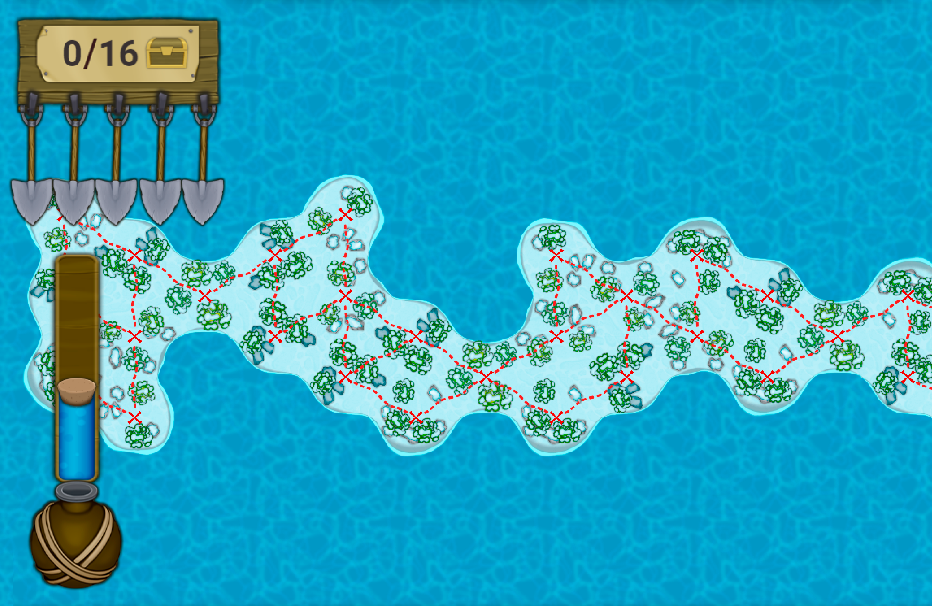 On higher levels, the information on the map will disappear if you don't start digging.
Why are games like "Treasure Island" so popular? - History
The Treasure Island game is based on problem-solving games like minesweeper, created in 1992. Games like Minesweeper were made with a particular strategy in mind, where the user has to discard movements in order to win. This is a great way to train many cognitive skills including planning and spatial perception.
CogniFit neuropsychologists decided to take inspiration from this game and create a game that not only trains these skills but also adds others such as updating, short-term memory, and focused attention to keep you on your toes.
How does the "Treasure Island" mind game improve my cognitive skills?
Playing games like CogniFit's Treasure Island stimulates a specific neural activation pattern. Repeatedly playing and consistently training this pattern helps neural circuits reorganize and recover weakened or damaged cognitive functions.
Consistently stimulating our skills can help create new synapses, and help neural circuits reorganize and improve cognitive functions. The Treasure Island game seeks to stimulate spatial planning and perception skills.
What happens when I don't train my cognitive abilities?
Our brain tends to save resources by eliminating unused connections. If a cognitive skill is not typically used, the brain does not provide resources for that neuronal activation pattern, so it becomes weaker and weaker. If we do not train that cognitive function, we become less efficient in our day-to-day activities.