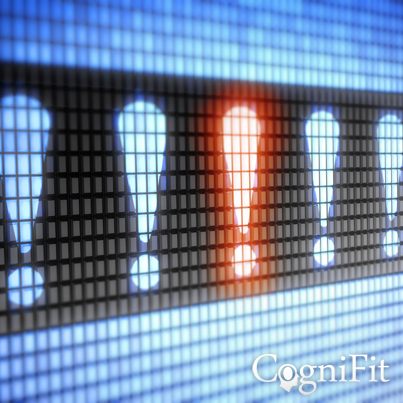 Stop-Signal Test
FOCU-SHIF: Inattention Test
This page is for information only. We do not sell any products that treat conditions. CogniFit's products to treat conditions are currently in validation process. If you are interested please visit
CogniFit Research Platform
Neurocognitive evaluation.

Assesses and measures the cognitive abilities related to concentration.

Compare results by age group. Give it a try!
The Inattention Test FOCU-SHIF is based on the classic Conners (CPT) test. Concentration is very important ability in this task. For the proper administration of the test, you must be in a quiet environment where the subject can keep their attention on the stimuli on the computer. This task helps to evaluate behavior alterations like restlessness or impulsiveness, anxiety, as well as others.
For more information about what variables are measured in this task, read this document.
Evaluated cognitive abilities:

Focus, shifting, and inhibition.
Time allowed::

Between approximately 60-70 seconds.
Areas of application:

Educational Psychology, Clinical Psychology, Neuropsychology, and General Medicine.
Format:

Online Computerized Test (PCs, cell phones, and tablets).
Objective:

Press the yellow circle as fast as possible, as long as the circle does not glow red.
Task instructions:

Two gray circles will appear on the screen. One of the two circles will suddenly light up yellow. You should click on the circle illuminated in yellow as soon as possible. On the other hand, if any of the lights light up red, you will not have to press any of the circles.
Conners, C. K (1989). Manual for Conners' rating scales. North Tonawanda, NY: Multi-Health Systems.