Brain game: Color Bee
Cognitive training brain game
Play "Color Bee" online and boost your cognitive abilities

Get access to this scientific brain training resource

Challenge your brain
Brain game "Color Bee": What is it?
Color Bee is a brain game that seeks to stimulate attention. The bee's goal is to remove the leaves of the indicated color. It seems simple at first, but as the level progresses you will have to stay focused if you want to keep the bee alive.
CogniFit has designed this game to challenge our minds and cognitive performance. It is perfect for the whole family since the difficulty of the game is adjusted to the needs of each user. This flexibility makes it a great option for cognitive training and to help strengthen our cognitive abilities in a fun and interactive way.
Brain games such as CogniFit's Color Bee help actively stimulate cognitive abilities taking advantage of our brain's neuroplasticity.
What makes Color Bee so popular? - History
Color Bee can be classified as a concentration game. It is based on familiar games of interaction and attention. The main goal is for the user to stay focused on removing leaves based on the color indicated on the screen.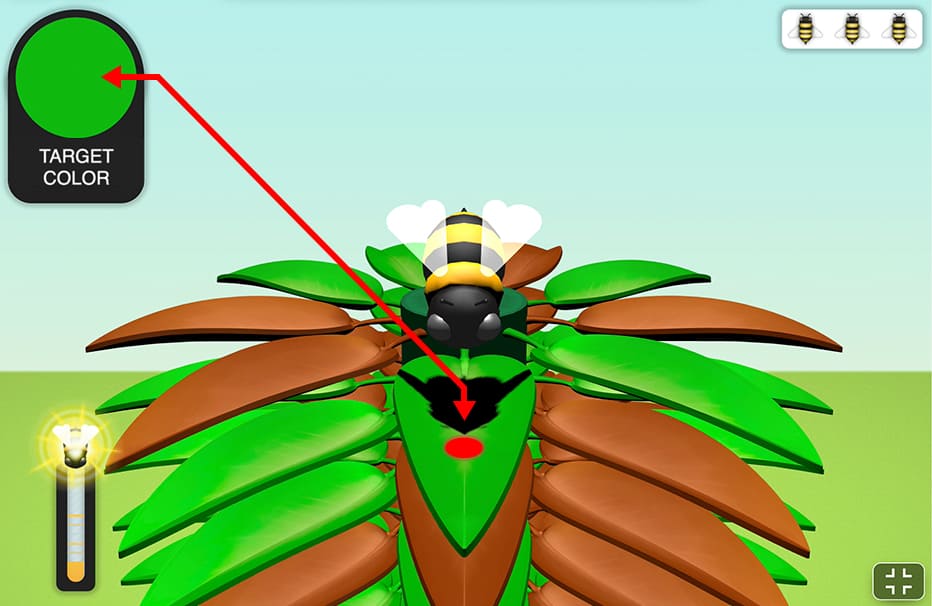 The object of the game is to remove all of the leaves matching the color indicated by the marker.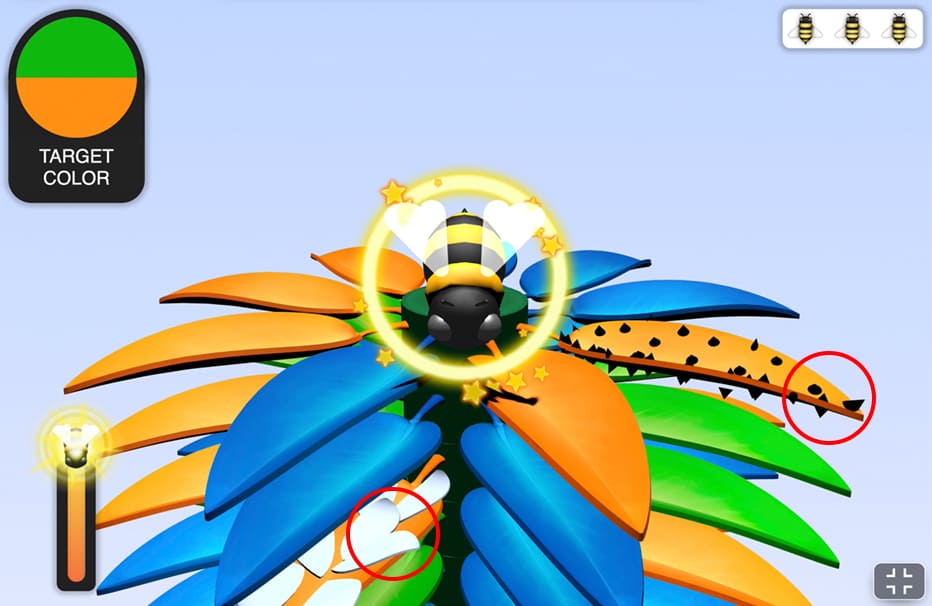 During the game, you will need to be careful to collect the bonuses and avoid the obstacles.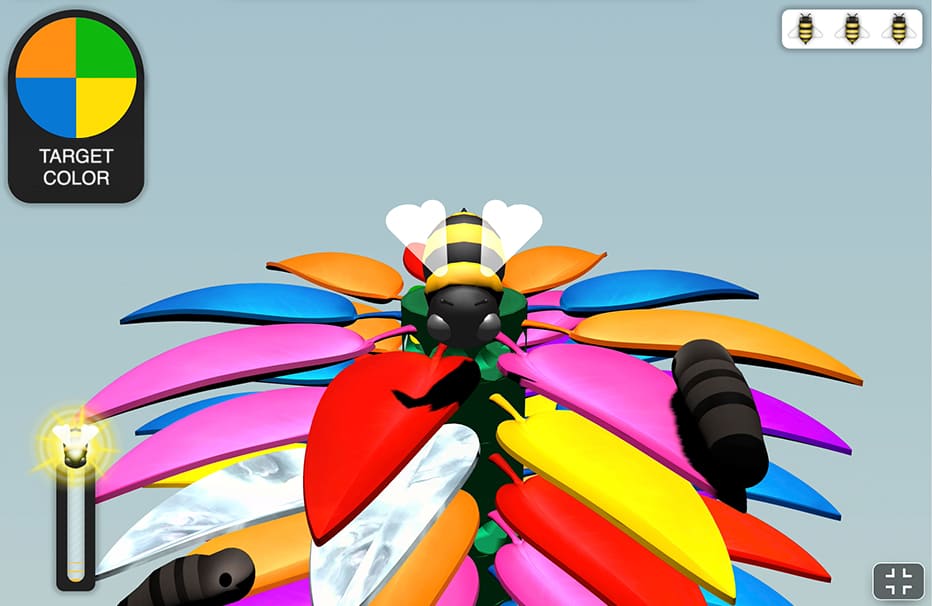 Stay focused—little by little the difficulty will increase.
How does Color Bee improve my cognitive abilities?
Playing games like CogniFit's Color Bee stimulates a specific neural activation pattern. Repeating and training this pattern consistently can help create new synapses, and help neural circuits reorganize and regain weakened or damaged cognitive functions.
The game of Color Bee helps to exercise attention. Consistently stimulating attention can help create new synapses and reorganize neural circuits, improving cognitive functions.
Graphic projection of neural networks after 3 weeks.
What happens when I don't train my cognitive abilities?
Our brain is designed to save resources, so it tends to eliminate connections that are not frequently used. In this way, if a cognitive ability is not used normally, the brain does not provide resources for that pattern of neural activation, so it becomes increasingly weak. This makes us less able to use this cognitive function, making us less effective in our day-to-day activities.