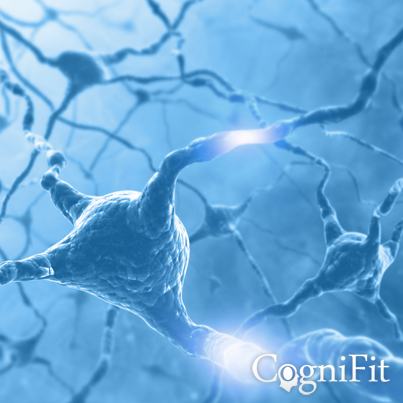 CogniFit families: Cognitive assessment and training platform
Help stimulate your family's cognitive skills: Evaluate their abilities and help stimulate their brain.
Platform for Families

Neuropsychological evaluation, stimulation, and cognitive rehabilitation tools for your family members

Personalized cognitive stimulation for each family member.
CogniFit families: Cognitive assessment and training platform
CogniFit Family Platform Cognitive assessment and training platform for your family. Access to multiple tests, training and/or help with cognitive rehabilitation. This neuroscientific platform has been specifically designed to help families to detect cognitive difficulties, carry out mental stimulation exercises, manage and monitor different activities to help improve cognitive difficulties.
This innovative online platform for families is a very useful tool that helps family members:
To carry out a complete cognitive function screening of each member of the family.
To detect the strengths as well as possible cognitive deficits.
To apply personalized cognitive stimulation programs for each family member through cognitive exercises.
To follow up the evolution and progress of each member of the family.
Neuropsychological evaluation for your family
Neuropsychological Evaluation Battery for Families:
Cognitive training and rehabilitation of your family
Cognitive stimulation for your family:
Today CogniFit is a leader in cognitive assessment and training. It is recognized and used by the scientific community and medical centers worldwide. Its use is simple and available for anyone, even those not specialized in the use of evaluation batteries and cognitive training. Computerized tests and cognitive stimulation programs are also very attractive for children, adults, and seniors. This makes the CogniFit platform a perfect choice for each family member.
All cognitive tests have been carefully created by choosing the best references and existing scientific tools.
References: Conners, C. K. (1989). Manual for Conners' rating scales. North Tonawanda, NY: Multi-Health Systems. • Wechsler, D. (1945). A standardized memory scale for clinical use. The Journal of Psychology: Interdisciplinary and Applied, 19(1), 87-95 • Korkman, M., Kirk, U., & Kemp, S (1998). NEPSY: A developmental neuropsychological assessment. Psychological Corporation. Korkman, M., Kirk, U., & Kemp, S (1998). Manual for the NEPSY. San Antonio, TX: Psychological corporation. • Tombaugh, T. N. (1996). Test of memory malingering: TOMM. North Tonawanda, NY: Multi-Health Systems. • Rey. Schmidt, M. (1994). Rey auditory verbal learning test: a handbook. Los Angeles: Western Psychological Services. • Toglia, J. P. (1993). Contextual memory test. Tucson, AZ: Therapy Skill Builders. • Stroop, J. R (1935). Studies of interference in serial verbal reactions. Journal of experimental psychology, 18(6), 643. • Heaton, R. K. (1981). A manual for the Wisconsin card sorting test. Western Psychological Services. • Shallice, T (1982). Specific impairments of planning. Philosophical Transactions of the Royal Society B: Biological Sciences, 298(1089), 199-209. • Hooper, E. H. (1983). Hooper visual organization test (VOT). • Greenberg, L. M., Kindschi, C. L., & Corman, C. L. (1996). TOVA test of variables of attention: clinical guide. St. Paul, MN: TOVA Research Foundation. • Asato, M. R., Sweeney, J. A., & Luna, B (2006). Cognitive processes in the development of TOL performance. Neuropsychologia, 44(12), 2259-2269. • Goh, D. S., & Swerdlik, M. E. (1985). FROSTIG DEVELOPMENTAL TEST OF VISUAL PERCEPTION. Test critiques, 2, 293. • Peretz C, AD Korczyn, E Shatil, V Aharonson, Birnboim S, N. Giladi - Basado en un Programa Informático, Entrenamiento Cognitivo Personalizado versus Juegos de Ordenador Clásicos: Un Estudio Aleatorizado, Doble Ciego, Prospectivo de la Estimulación Cognitiva - Neuroepidemiología 2011; 36:91-9.