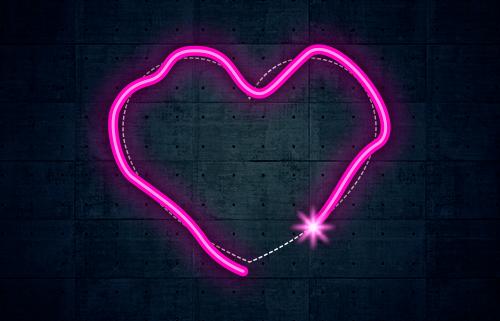 Brain Game: Neon Lights
Cognitive Brain Training Game
Play "Neon Lights" online and help boost your cognitive skills.

Have fun with this brain training resource.

Stimulate your hand-eye coordination with this game
Brain game "Neon Lights": What does it consist of?
Neon Lights is a great way to challenge your processing speed, spatial perception, visual short-term memory. The main goal is to trace the stencil of the image as accurately as possible to create the neon light.
This game has been designed to stimulate our hand-eye coordination through the precision we need to trace the target image. It is a game that adapts according to the level of the user, so it is suitable for everyone from 7 and up. This makes Neon Lights the perfect choice for those who want to stimulate the mind and help strengthen cognitive skills.
Mind games like CogniFit's Neon Lights allow us to train our processing speed skills and help stimulate cognitive abilities through neuroplasticity.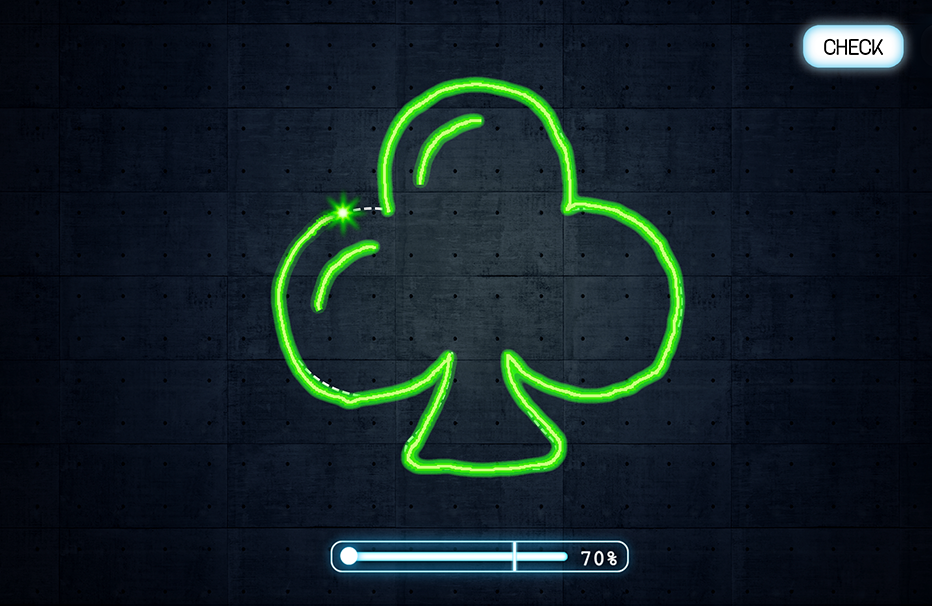 The aim of the game is to trace the stencil accurately to create a neon light.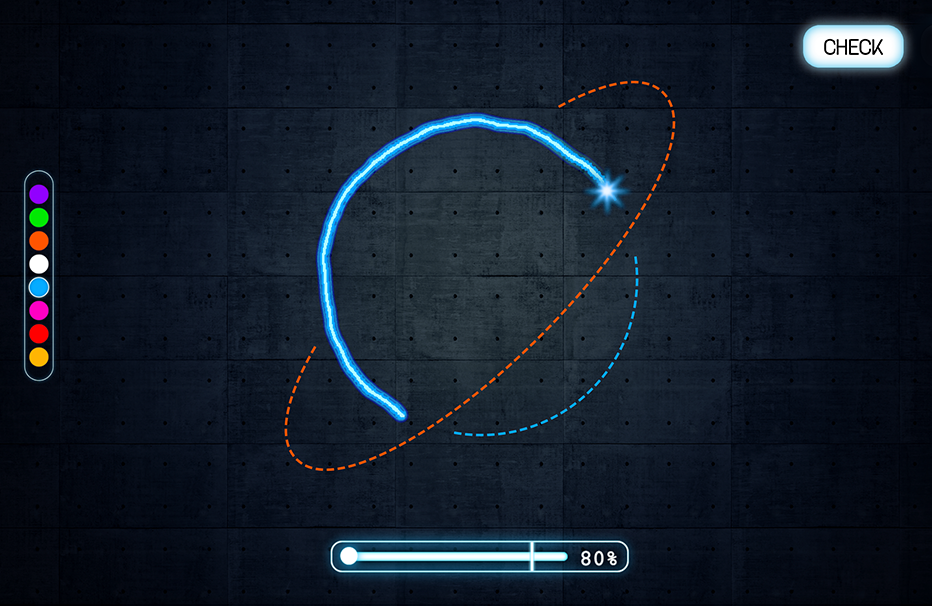 As you advance you will have to trace the image with greater precision.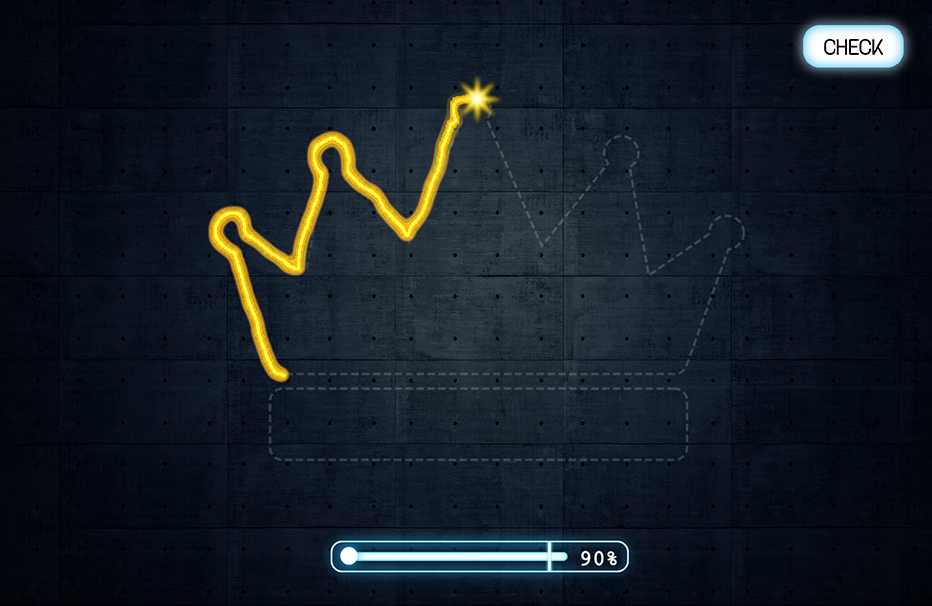 At the highest level, the initial image will disappear and you will have to trace it from memory.
Why are games like "Neon Lights" so popular? - History
CogniFit neuropsychologists and scientists took Dots and Boxes as the inspiration for this game. The game, Dots and Boxes, was first published in the 19th century by French mathematician Édouard Lucas, the idea behind it is to connect the dots. CogniFit wanted a game that kept the user's hand-eye coordination challenged while maintaining a fun and interactive game.
Games, such as Dots and Boxes and now Neon Lights, don't only train coordination but also the strategy used to connect the dots, and the challenge on spatial perception to make it as precise as possible to win.
How does the "Neon Lights" mind game improve my cognitive skills?
Using games like CogniFit's Neon Lights stimulates a specific neural activation pattern. Consistently stimulating our abilities can help create new synapses, and help neural circuits reorganize and improve cognitive functions. The Neon Lights game seeks to stimulate abilities related to spatial perception and short-term visual memory.
What happens when I don't train my cognitive abilities?
Our brain tends to save resources by eliminating unused connections. If a cognitive skill is not normally used, the brain does not provide resources for that neuronal activation pattern, so it becomes weaker and weaker. If we do not train that cognitive function, we become less efficient in our day-to-day activities.