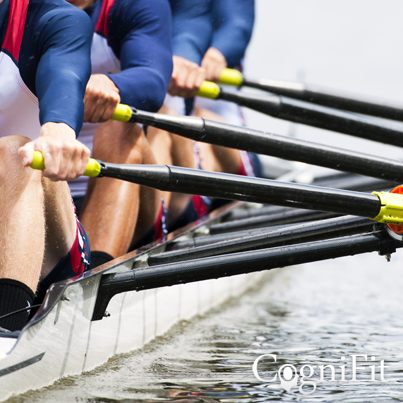 Professor Shlomo Breznitz, Founder

Renowned cognitive psychologist, Professor Shlomo Breznitz has been engaged as visiting professor by numerous leading institutions including the University of California at Berkeley, Stanford University, London School of Economics, and the US Department of Health and Human Services' National Institutes of Health. Author of seven books and many scientific articles, Prof. Breznitz is founding director of the Center for the Study of Psychological Stress at the University of Haifa, where he also served as Lady Davis Professor of Psychology, Rector, and University President. He is currently one of the members of CogniFit's board of directors.
Nathanael Eisenberg, Chairman Follow @nathyeisenberg

Mr. Eisenberg started his career in banking at Schroders in Geneva before working as a financial analyst in the Trading Room of the Union Bancaire Privé. Mr. Eisenberg then moved out of the banking industry and worked for the IT Consulting firm Cap Gemini in their Telecommunication group in London. He then transferred to Paris to assist in the management of a Publishing Group before being recruited in the European headquarters of Procter and Gamble in Geneva where he held marketing positions managing a portfolio of brands. Mr. Eisenberg then went with P&G to Madrid to oversee the launch of a key Home Care initiative in the Iberian market. After this commercial and marketing experience, Mr. Eisenberg went to Paris and founded with a group of partners Milk Capital, a Venture Capital fund specializing in micro to mid-sized investments in sectors ranging for telecommunication and internet technology. He then took over CogniFit as CEO and finally was elected Chairman in January 2014. Mr. Eisenberg is also the founder & CEO of Bayrock. Nathanael Eisenberg is graduated from the HEC Lausanne with a Master of Management and Business Administration.
Tommy Sagroun, Chief Executive Officer

Tommy Sagroun started his career in banking retail at Societe Generale in Paris. He left the banking industry, and spent several years at Deloitte & Touche where he worked in M&A and auditing for listed and non-listed companies in different industries such as retail, construction, car, media and F&B. Leveraging his consulting and IT knowledge, he designed auditing software for Deloitte & Touche France. Tommy left Paris to join the New York branch of Barclais where he was responsible for business development in the biotechnology and software industries. Tommy then joined CogniFit where he undertook several roles, and became the Global Product Manager overseeing products and client relationships. In January 2014, Tommy was elected CEO of CogniFit. Tommy Sagroun earned a Master in Accounting and Finance from the Academy of Paris, France.
Carlos Rodriguez, Chief Technology Officer

Carlos Rodriguez began his career at the Peugeot Group in the process optimization area, before moving to the New Technologies department of Uralita, as Internet Project Manager. Carlos Rodriguez has also worked for Procter & Gamble in Geneva and in Madrid in the marketing intelligence department. He was in charge of forecasting the new product launch sales potential while implementing the validation systems for the in-market evolution of major consumer brands. In addition, Carlos was responsible for implementing online systems to manage the internal cross-functional innovation process of new products. Carlos Rodriguez is a founding partner of the venture capital fund Milk Capital in Paris, where he was responsible for evaluating technology-based investments and internet companies. Carlos Rodriguez is currently a member of the board of directors, CTO of CogniFit, and GM of CogniFit Spain. Carlos manages the overall development, design, support, and science teams, as well as the business expansion in Spanish speaking countries for CogniFit. Mr. Rodriguez earned an Industrial Engineering Master Degree from the Polytechnic University Carlos III of Madrid, and the Grande Ecole INSA of Lyon, France.
Dr. Evelyn Shatil, Head of Cognitive Science
Dr. Evelyn Shatil has served as Head of Cognitive Science at CogniFit for the past five years. In this capacity she established and directs CogniFit's scientific research program which includes a large and growing number of research collaborations in the US, Canada, Europe and Israel. She is also a senior researcher at the Department of Psychology and the Center for Psychobiological Research at the Max Stern Academic College of Emek Yezreel, Israel. Prior to joining CogniFit, Dr. Shatil founded YAHEL, the University of Haifa's Center for Learning Disabled Students, and served as its Scientific and Clinical Director for six years. Her research interests are learning disabilities, brain plasticity, and driving. She studies cognitive factors in early-age learning disabilities; training-induced plasticity in children with developmental disabilities and in neurologically impaired people. She also investigates the cognitive characteristics of, and cognitive interventions for, at-risk and accident-prone drivers. Dr. Shatil's PH.D., from the University of Haifa dealt with cognitive modularity in information processing.