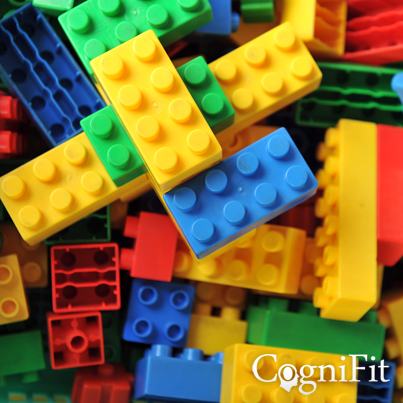 Brain games are games or activities that can help assess and train your mind, your brain, and your cognitive abilities. Leveraging the latest research in neuroplasticity, CogniFit has developed a specific brain training program and brain games to help you get the most out of your daily life. CogniFit gives you access to a number of brain games, cognitive assessments, and brain training programs that work with the user's specific cognitive level to help improve cognitive skills over time.
Measuring cognitive skills and cognitive function is the basis of an accurate and effective brain training program. CogniFit works by taking classic tests and adapting them to train and assess the skills that have been proven to play a role in memory loss, attention disorders, and a variety of other pathologies. The brain games from CogniFit are fun and engaging, making it possible to train your brain while having fun!
Training your brain doesn't have to be a chore. Take a look at our scientifically validated brain games below and give them a try!
Before starting free online brain games, it's important to make sure that the program is scientifically validated and that the time you spend training will actually improve cognitive function. There are many free mind games available online, so what makes CogniFit's program different? CogniFit has science backing their program, which means that numerous impartial studies have been done to test the effectiveness of our brain training and cognitive assessments.
CogniFit's brain games are specifically designed to help improve more than 26 cognitive skills, like memory, planning, response time, working-memory, and a wide variety of other essential skills that you use in your daily life. Imagine being able to make your grocery list in half the time, or learn that math equation with no fuss! CogniFit has the potential to help you improve the skills that may make these tedious tasks easier!
CogniFit's brain games are scientifically validated, and our research is peer-reviewed and independently published, which means that you can be sure you're that you're training your brain in a fun and effective way. Some online brain games are fun, but their science isn't scientifically backed, meaning that you might not be getting the most out of your brain games and memory exercises.
CogniFit's mind games are easily accessible online. The different brain games are simple, effective and fun. You can decide to train by yourself or challenge other users! Find out valuable information about your cognition and how you're progressing throughout the program. CogniFit's technology adapts each brain game to the user's level, so you can rest assured that you're training all the cognitive skills you need to work most, at the pace that is right for you. The system also gives you recommendations based on your results and progress, and let you know the cognitive skills that could benefit from additional training.
Tailoring the brain games to each user means that each user will have access to a unique brain training program that is appropriate for their specific needs.
By spending only 20 minutes, 2 to 3 times a week using brain games and CogniFit's brain training program, you could see improvements in your overall brain fitness. CogniFit lets you easily track your evolution, see how much you improve over time, and compare yourself with the rest of the world.
Start playing today, discover your current cognitive level and see how CogniFit's brain games and brain training can make your brain sharper and more agile!

References:
Peretz C, AD Korczyn, E Shatil, V Aharonson, Birnboim S, N. Giladi - Computer-based, personalized cognitive training versus classical computer games: a randomized double-blind prospective trial of cognitive stimulation.- Neuroepidemiología 2011; 36:91-9.
Thompson HJ, Demiris G, Rue T, Shatil E, Wilamowska K, Zaslavsky O, Reeder B. - Telemedicine Journal and E-health Date and Volume: 2011 Dec;17(10):794-800. Epub 2011 Oct 19.