Brain Game: Solitaire
Cognitive training mind game
Play "Solitaire" online and help boost your cognitive skills.

Have fun with this brain training resource.

Stimulate your planning with this game.
Brain game "Solitaire": What does it consist of?
Solitaire is a great way to challenge your short-term memory, updating and planning. The main objective is to move all cards to the foundations in ascending order, beginning with the Ace and ending with the King. The deck that is placed face down is used to draw cards when we cannot make any more moves.
This game has been designed to stimulate our planning and updating. It is suitable for all ages and its design makes it especially attractive. Solitaire is the perfect game to stimulate the mind and help strengthen cognitive skills.
Mind games like CogniFit's Solitaires allow us to train our short-term memory skill and help stimulate cognitive abilities through neuroplasticity.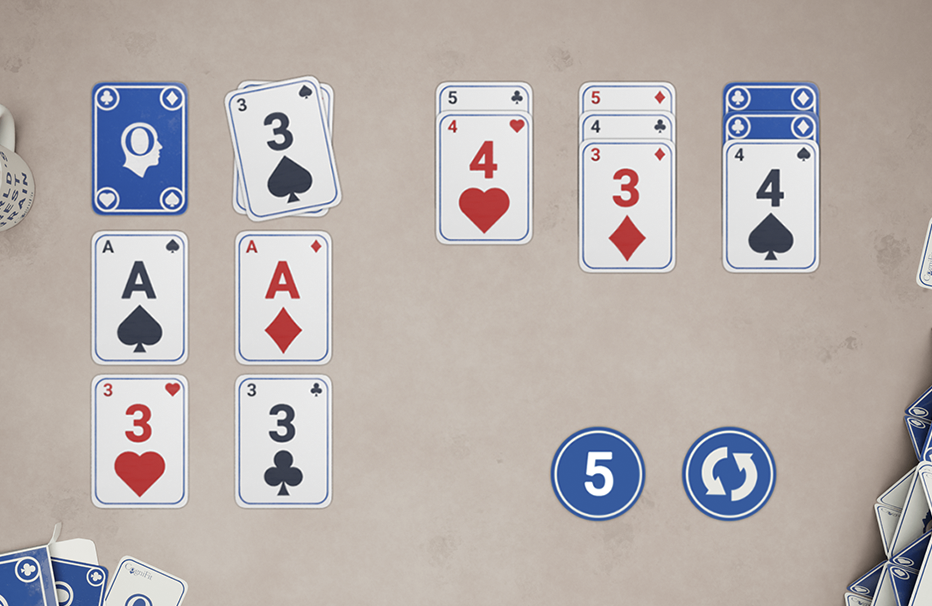 The object of the game is to sort the cards according to their suit and numbers.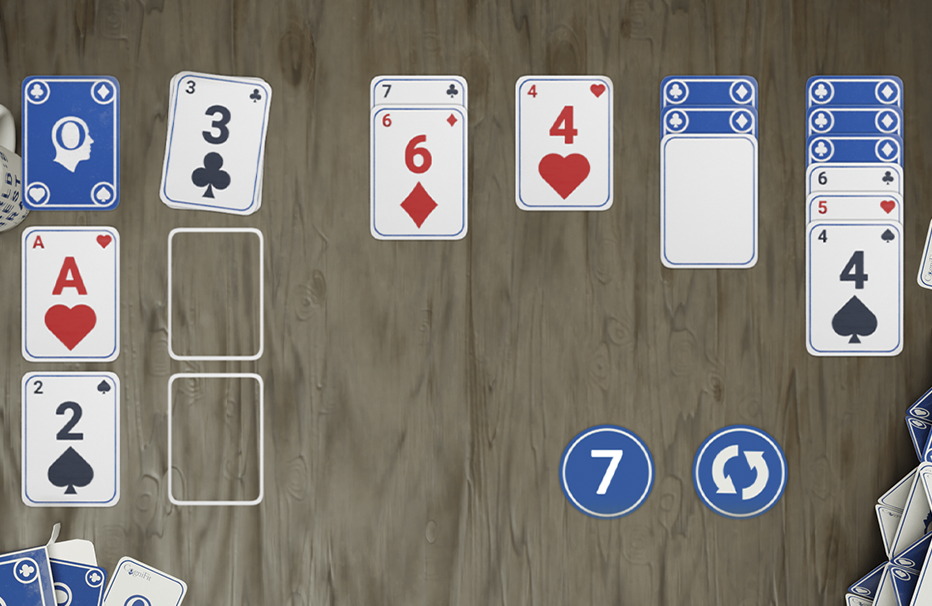 As you level up, some cards will disappear.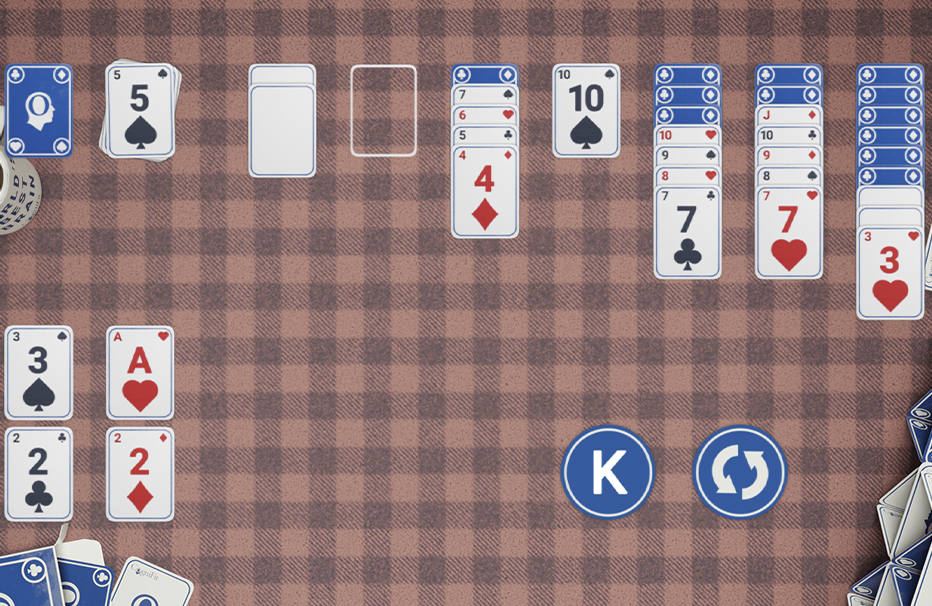 At higher levels, the number of cards will increase, so you will have to plan your moves better.
Why are games like "Solitaire" so popular? - History
Solitaire dates back to the 18th century with the first reference in a German book called Das neue Königliche L'Hombre-Spiel from 1783. In that reference it seems that it was a competitive card game, however, it actually appears that the game originated in Sweden as there are many books on patience games from the 19th century which reference solitaire.
There are many forms of Solitaire, the most classic is called Klondike and it is the one used in the computer and mobile versions. CogniFit, seeing that it is a game with so much history and versatility, decided to make a classic game with special touches to train various cognitive skills such as short-term memory, planning and monitoring.
How does the "Solitaire" mind game improve my cognitive skills?
Repeatedly playing and consistently training with CogniFit's Solitaire stimulates a specific neural activation pattern. This pattern helps neural circuits reorganize and recover weakened or damaged cognitive functions.
The Solitaire game seeks to stimulate skills related to planning. Consistently stimulating these skills can help neural circuits reorganize and improve cognitive functions as well as create new synapses.
What happens when I don't train my cognitive abilities?
If a cognitive skill is not normally used, the brain does not provide resources for that neuronal activation pattern, so it becomes weaker and weaker. If we do not train that cognitive function, we become less efficient in our day-to-day activities.