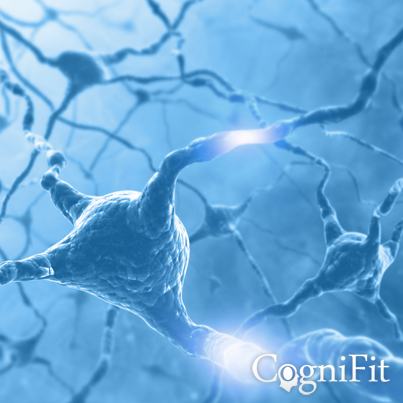 CogniFit Helps U. S. Navy Increase Pilot Safety
Scientific publication on cognitive evaluation of pilot fatigue
Conveniently manage research patients from the researcher's platform

Evaluate and train up to 23 cognitive skills for your study participants

Check and compare participants' cognitive development for your study data
Journal: Aviation, Space and Environmental Medicine (2013), vol. 84 (9): 927-937.
References to this article (APA style)::
Chandler, J. F., Arnold, R. D., Phillips, J. B., Turnmire, A. E. (2013). Predicting Individual Differences in Response to Sleep Loss: Application of Current Techniques. Aviat Space Environ Med., vol.84, pp.927-937.
CogniFit can measure highly relevant variables to predict individual user fatigue performance. This can help reduce the risk of accidents for military pilots and civilians, as tiredness is a recurring variable in various types of accidents. . Including some variables, such as response time (p=0.009), short-term memory (p=0.023), divided attention (p=0.026) or cognitive flexibility (p=0.002) in predictive models, the percentage of variance explained goes from 13.8% to 35.7%.
The fatigue is one of the main factors that puts safety at risk during military transport. Models predicting the response to fatigue have been made, but are not yet sufficiently accurate, as they do not take into account the individual differences in fatigue sensitivity. Instead, it is proposed that the predictive capacity of these models could be improved if cognitive measurements were performed using tools such as CogniFit and oculometric to account for individual differences.
The different cognitive and oculometric variables were measured in rested participants and every 3 hours during a 25-hour wakefulness process (so the group and individual scores were obtained). It was also possible to compare actual performance with expected performance. The results indicated that by adding these measures to the pre-existing models, they went from explaining 13.8% to 35.7% of the variance. This means that, using CogniFit and other measures to detect individual differences, can greatly improve the prediction of performance during fatigue and thus improve safety.
Fatigue due to lack of sleep is one of the main risks they face in both military and civilian transport. In principle, the solution to these problems would be the sleeping properly and/or resort to drugs. However, sometimes this is not enough. Much of this can be prevented by predicting a person's performance or directly measuring an individual's ability to act at the right time. This prediction model, on the other hand, has a moderate effectiveness by itself.
The relative lack of success of this model may be because it assumes that all individuals have a similar circadian rhythm and response to fatigue, while studies suggest that individual differences in these settings are significant. Some of the aspects that interfere with this response to fatigue are a person's cognitive functioning.
Therefore, an increase in the effectiveness of the predictive model could be expected if we include measures that take into account individual differences, such as cognitive and oculometric measures.
The participants consisted of 15 volunteers from the Naval Aviation Preflight Indoctrination (API) program on board the Naval Air Station Pensacola, serving military personnel (13 men and 2 women, with an average age of 24.7 and 21.5 years respectively). To participate in the study, alcohol, caffeine, and tobacco use were controlled, and they had to be free of neurological, psychiatric, or sleep-related problems.
A design of repeated measures was applied to learn about the effects of sleep deprivation on cognitive and oculometric performance, both at a group and individual levels. First, the baseline was recorded and then the data was taken during sleep deprivation.
CogniFit personalized cognitive assessment with CogniFit: Researchers Platform.
To assess cognitive skills relevant to fatigue, they used the CogniFit cognitive assessment tool. Since the complete cognitive evaluation is 30 minutes long and participants could not spend as much time, the evaluation was adapted to the needs of the experiment, reducing its duration to 7 or 8 minutes, and measuring exclusively the response time, visual scanning, divided attention, cognitive flexibility, focused attention and short-term memory. However, CogniFit is a cognitive assessment and training tool that measures and trains more than 20 cognitive abilities. It also has a platform for researchers. This platform helps participant and research data management and helps to improve participants' cognitive abilities.
CogniFit has several evaluations that will allow us to know the complete user profile in one session. These assessments help measure the baseline level of each participant, which is very useful in the case of an intervention since it allows the user to adjust from the beginning.
As well as the assessment, CogniFit also has cognitive training programs that will allow us to strengthen and optimize the cognitive abilities of users. One of CogniFit's most distinctive features is that training sessions are customized. This means that the activities and their difficulty will be automatically chosen by the program to adapt to the needs of each participant. In each session the participant's performance is measured, so we will be able to know the strong and weak points of the user at all times. CogniFit automatically decides the best training plan for that particular user. In addition, this makes it unlikely that two participants will carry out exactly the same training.
It's a very accessible online tool, since it is available in 18 languages and only requires a device with Internet access to access the platform.The CogniFit tool has been validated by scientific studies from a number of countries. This makes it a robust and reliable tool for training our participants' cognitive status.
CogniFit currently has 18 different assessment tasks that measure over 20 cognitive skills. Thus, researchers will be able to know the state of the participants' cognitive profile.
Manage participants and the tests that will be applied to measure and/or train their cognitive functions.
Collect the participants' data and monitor cognitive progress.
To carry out experimental studies on the effects of cognitive stimulation through computer programs.
Design research with training for specific cognitive areas.
When we are logged in, we may buy licenses for evaluations, trainings or both. CogniFit tool has 9 different evaluations and 15 different training programs .
CogniFit's two main products help measure or train all the cognitive skills that we work with wide scientific support:
Assessments: Through 18 different tasks we can accurately evaluate more than 20 cognitive abilities. This allows us to create a complete profile of the participant's current cognitive status. The most complete assessment is the General Assessment Battery (CAB), but CogniFit also offers more specific assessment batteries: for Parkinson, Depression, Dyslexia, ADHD and others. At the beginning of each task, the participant will be interactively explained what to do.
Training: With more than 30 training games, it is possible to stimulate all cognitive skillstrained in CogniFit. Personalized brain training allows us to strengthen the cognitive abilities of our participants in an entertaining and comfortable way. CogniFit also offers training for specific pathologies. The games include an interactive explanation so that participants can easily understand how they work. Each training session lasts approximately 15 to 20 minutes. During this time, our participants will carry out three activities (two games and one evaluation task). In addition, the tool automatically adapts the difficulty of the activities to the participants' level. We will also have the option to indicate the number of hours we want each participant to rest between training sessions.
When we have chosen the evaluations and training that interest us, we can invite our participants, assign them a group and activities that they will have to do. Participants will receive an invitation in their email and will only need to create an account as a normal user and accept that we researchers can see their results.
From our researcher's account, we will be able to observe the activity of our participants , view their profiles or cognitive evolution and export the study data. We will also have access to different data:
The state of the five cognitive areas in which the other cognitive skills are included.
.
An individual status of each of the cognitive abilities
Agraphic with the general evolution of the participant's cognitive state, or each of the cognitive abilities independently.
.
Once we have completed data collection from the study, we will be able to download the results of each participant to our computer for analysis.
The analysis was carried out in three steps:
Step 1: A series of ANOVAs were performed for each criterion and predictor variable measured in each trial. This determined what variables showed changes over time.
Step 2: A series of bivariate linear hierarchical models with fixed and random effects were carried out with the objective of predicting when fatigue would produce a lower yield and, in turn, discovering undetected differences in the group analysis level. A group effect (p<0.05) and individual differences within that overall effect (0<0.05) were detected. Following this, a multivariate multi-hierarchical linear model was carried out to know which predictor variables shared explanatory variance at the statistical level and relationship at the conceptual.
Step 3: A series of general linear models were made from the significant predictor variables of the previous step. Thus, the aim was to know the predictive capacity of the model by taking into account cognitive and oculometric factors.
.
In Step 1 of the data analysis, the effects of group were obtained. It was observed that there were significant effects on response time (p=0.009), short-term memory (p=0.023), divided attention (p=0.026) and cognitive flexibility (p=0.002). With fatigue, there was a reduction in the performance of these cognitive abilities, so they were taken into account as predictive variables in the next step. In Step 2 of the analysis, the individual differences were obtained through significant relationships between different variables with fixed or random effects. Step 3 of data analysis, it was observed that when only classical prediction measures were used, predictions could only account for 13.8% of the variance. By contrast, adding significant cognitive variables, predictions could account for 35.7% of the variance.
These results indicate that adding some fatigue-sensitive variables to the usual predictive models, such as CogniFit measures, can help us predict more accurately when performance will be affected by fatigue. Knowing this information can be very useful to prevent accidents and take precautionary measures in both military and civilian airplanes.
Patient #141
Cate Brown
catebrown@mail.com
59 years old
Last activity: 02/01/2016 | 4:09 min
Registration date: 01/01/2013
Total number of logins: 23
Auditory Short-term Memory
Set up a new training session
Custom Training
Session length
15 min
Darwin Science Institute
Participants: 135
Groups: 24
60 and Over
Control Group
Participants: 11
Add participants
Participants: 11
Add participants
Memory Test
Control Group
Participants: 5
Add participants
Participants: 5
Add participants
Create New Group
Name
Type of group
Control Group
Normal Group
Settings: Manual
Daniel Foster
Memory Test
Control Group
2
Delay between training sessions (hours)
General Cognitive Assessment
Number of training regime iterations
5
Send
Student #231
Paul Perkins
DaVinci High School
12 years old | Right handed
DaVinci High School
Students: 357
Calculation
Logic
Writing
Reading
Send this training session to Paul Perkins