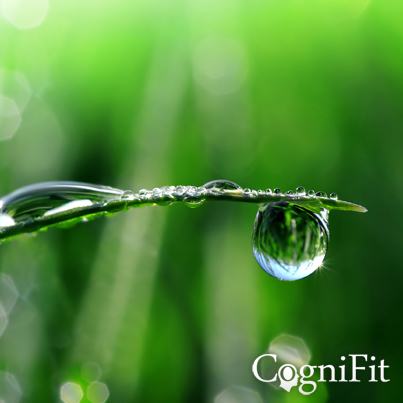 Cognition And The Cognitive Science
Cognition is the word we use to refer to mental activities such as seeing, attending, remembering and solving problems. The study of cognition is the study of the cognitive processes that receive, transmit and operate upon information. These processes operate at every waking moment and they are also part of our personality, our intelligence and the way we interact socially. Comprehending them is, to a large extent, understanding what it means to be human. Their biological site is in the brain and, in psychiatry and neuroscience they are sometimes considered as mind-related.
How does one learn about cognitive processes? Introspection, our consciousness of what we are doing when we listen, speak, remember supplies us with an avenue to understanding those processes, yet it cannot tell all, mostly because introspection has a main shortcoming: it uses cognitive processes to study those same cognitive processes. Another problem in the study of cognition is that cognitive processes are private, covert processes, unobservable to the naked eye. Yet their existence is not doubted and they are studied scientifically on the basis of indirect evidence just as invisible entities (for example the sub-atomic particles or the black holes in space) are. Through a cycle of observation and the formulation of hypotheses, theories that are shaping and changing our understanding of brain and mind, have been developed.
Prior to the 1960s, psychology was dominated by behaviorism, an approach which emphasized learning theory and conditioning as a means to adapt to the environment and delegitimized the study of unobservable private experiences. Behaviorism saw man mostly as a passive, empty organism shaped by its environment.
Since the 1960s our understanding of cognition and our cognitive processes has been explosive. The 1960s brought forth new theories in the domains of perception, attention, memory, language and problem solving and in the way these cognitive processes influence our observable behavior, such as depression. These new theories have since portrayed human beings as intelligent organisms, endowed with rich and vast mental resources which they used to actively and selectively engage in the processing of information, in order to interact with the environment. The environment remained important but was no longer a source of explanation. Instead it became the source of information. Information in the environment was important only to the extent that it was selected, coded, stored and operated upon by the human organism. Cognitive psychology studies the cognitive processes of perception, attention, temporary and permanent retention, language comprehension, retention and production, conceptual learning and reasoning, problem solving, deductive reasoning as well as motor skill learning and automatization. Given the omnipresence of cognitive processes in our human identity they are studied using a large number of approaches. Neurology and psychiatry but also philosophy, anthropology and computer science are only a few instances.
Cognitive science in the 21st century is largely a multidisciplinary domain and the study of the brain, using an ever growing neuroimaging and neuroinvestigating technology, has allowed scientists to add important physiological knowledge to our understanding of the mental processes. Exploration of the brain regions, brain functions and brain organization associated with the study of cognitive processes are common today and the main challenge for cognitive and neurocognitive science is the development of explanatory theories that integrate neurocognitive, environmental, neurophysiological, neuroorganizational, neurogenetic and neurodevelopmental factors.