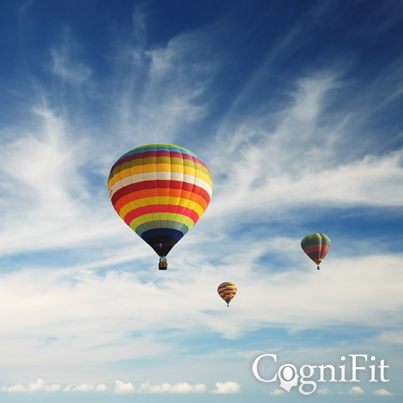 Discover and improve yourself
An exciting way to assess and train your cognition seriously
CogniFit is a healthcare company specialized in brain fitness software. We design and develop computerized cognitive assessments and online brain training applications. The company was founded in 1999 by Professor Shlomo Breznitz, a world renowned cognitive psychologist. In the early 1980s, he was already interested in developing computer programs designed to improve mental acuity, and his idea really came to life when internet became popular, providing him with an outlet to develop and share his idea.
CogniFit is a revolutionary technology that lets you explore your brain, assess your cognitive abilities and train the skills that are important to you. You will instantly know how fit your brain is and how you can boost it. Through 15+ years of research the company has been developing patented and clinically proven brain fitness software designed to enhance basic cognitive skills such as memory, perception and attention leading to a better quality of life across all segments of the population. The revolutionary technology is based on neuroplasticity: your brain is no different than the rest of the muscles in your body, you either use it or you lose it! Research shows that brain training is an important way to develop a stronger, healthier brain.
CogniFit's revolutionary technology is unique because it starts with a personal assessment of your cognitive profile. Using this information and your ongoing performance, the system automatically builds the optimal brain training regimen that matches your unique cognitive needs. In other words, no two people follow the same brain training regimen, making the CogniFit program personalized and a must for the healthy population across all aging segments who wish to keep their brain healthy, as well as people with various health-related conditions such as dyslexia, dementia, depression, etc.
The CogniFit systematic process to evaluate and train the brain has been patented as the CogniFit Individualized Training System (ITS). The variables are compared and weighted to allow for an accurate definition of general cognitive abilities. These algorithms are updated continuously to form a clear picture of cognitive progress. They are refined and improved as more people use the system, thus creating a significant barrier against competition by virtue of the depth of data in the database. The software continues to analyze the output of each training session throughout the training period, and adapts the training program automatically, according to the users progress and needs. The adaptation includes modifying the level of difficulty of each task and selecting specific additional training tasks.
The way you feel about yourself has important implications on how well you perform. Having strong cognitive skills defines your overall well-being because we use our cognition in every aspect of our lives.
CogniFit will assessment your cognitive abilities to understands where you stand and provides you with an optimal brain fitness regimen based on different brain games.
By measuring your cognition accurately, and thanks to its cognitive database, CogniFit will automatically design a personalized training for you. The tasks selected and the level of difficulty within those tasks are then dynamically changed based on your needs.