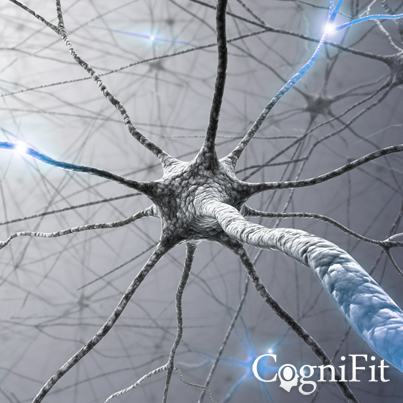 The brain has been called the most complex creation in the universe. It is a soft-tissue organ encased in the hard and bony cranium, the upper part of the skull. Within the cranium the brain floats in the cerebrospinal fluid, a clear fluid which fulfills several protective functions, both physical and immunological.
Scientists divide the brain into three main parts, the forebrain which is the most evolved, the midbrain and the hindbrain which is the least evolved. The forebrain includes two main parts, the telencephalon, which encompasses the cerebral cortex, hippocampus and basal ganglia, and the diencephalon which contains the thalamus, hypothalamus, epithalamus, and subthalamus and the pineal gland. The hindbrain includes three brain structures, the cerebellum, the pons and the medulla oblongata. The midbrain is a small structure located between the forebrain and hindbrain. The brain's most amazing characteristic is its plasticity, or ability to change its structure and organization throughout the lifespan in response to genetic and environmental influences.
The cerebral cortex is widely considered the most developed part of the human brain. It is a thin layer of grey tissue crumpled into grooves and folds (like a soft bag) and arranged into two semicircular shapes or hemispheres (hemi means half). Each hemisphere controls one side of the body, but the controls are reversed: the left hemisphere controls the right side of the body and the right hemisphere the left side of the body, a phenomenon called lateralization of the brain.
Each hemisphere has four lobes, the frontal, parietal, occipital and temporal lobes. The frontal lobes are involved in planning, reasoning, emotion control and other important higher order functions. Among the many processes supported by the parietal lobes are the perception of taste, touch and temperature. The occipital lobes process what we see and, among other functions, attend to shape, color and motion. The temporal lobes support many functions such as processing sound volume and frequency in music and speech for example. They are implicated when new memories are formed and others recalled.
It has been estimated that the brain contains a staggering 100 billion inter-communicating nerve cells or neurons. Everything that happens in our waking and sleeping life, whether we breathe or swallow, look, listen, touch or taste, read or write, sing or dance, think silently or speak our thoughts, love or hate, walk or run, plan or act spontaneously, imagine or create, all occurs in and is controlled by this huge number of neurons. In the brain neurons are born, live and die. Their birth, life and death are the expression of the great mystery of brain plasticity.