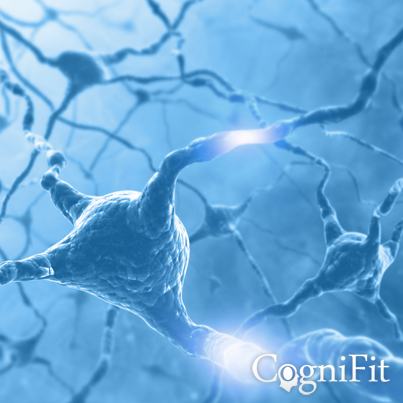 Useful Field of View Test
WIFIVI: Visual Capacity Test
This page is for information only. We do not sell any products that treat conditions. CogniFit's products to treat conditions are currently in validation process. If you are interested please visit
CogniFit Research Platform
Neuropsychological evaluation.

Assesses cognitive abilities related to width of field of view.

Compare results by age group. Give it a try!
This test was inspired by the Useful Field of Vision (UFOV) test and other neuropsychological assessment batteries that measure the width of field of view. The test evaluates the amount of visual information that an individual receives when someone appears in front of them. In order to perform this task, the user must pay attention, as the task will require both attention and width of field of view to get the best result.
For more information about what variables are measured in this task, read this document.
Evaluated cognitive abilities:

Width of Field of View.
Time allowed:

Between approximately 60 and 70 seconds.
Areas of application:

Educational Psychology, Clinical Psychology, Neuropsychology, and General Medicine.
Format:

Online Computerized Test (PCs, cell phones, tablets).
Objective:

Pay attention to to the first image that appears on the screen and predict which of the three following images will appear on the next screen.
Instructions:

An image of an object will appear on the screen for a few seconds. You must memorize which of the three images previously appeared on the screen. Each image appears for less and less time, so the user will have less time to observe the image and reproduce it in the next screen.
Tsotsos, L. E., Roggeveen, A. B., Sekuler, A. B., Vrkljan, B. H., & Bennett, P. J. (2010). The effects of practice in a useful field of view task on driving performance. Journal of Vision, 10(7), 152-152.
Crabb, D. P., Fitzke, F. W., Hitchings, R. A., & Viswanathan, A. C. (2004). A practical approach to measuring the visual field component of fitness to drive. British journal of ophthalmology, 88(9), 1191-1196.
Edwards, J. D., Vance, D. E., Wadley, V. G., Cissell, G. M., Roenker, D. L., & Ball, K. K. (2005). Reliability and validity of useful field of view test scores as administered by personal computer. Journal of clinical and experimental neuropsychology, 27(5), 529-543.