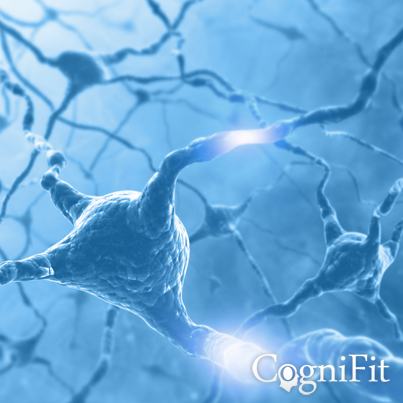 Tennis Bomb: Brain Game
Cognitive training brain game
Play "Tennis Bomb" online and boost your cognitive abilities

Get access to this scientific brain training resource

Challenge your brain
"Tennis Bomb" Brain Game: What is it?
Tennis Bomb is a brain training game. To advance in the game, we will have to move the racket to hit the balls of the target color, avoiding the rest of the balls and the bombs. However, as the level of complexity of this brain training game increases, the cognitive demands will increase.
As you advance and help improve your cognitive skills trained in this online brain game, it will advance with you. Tennis Bomb is a scientific resource designed to constantly measure performance and automatically regulate the difficulty to ensure that the user is getting the most out of each training session. The mind game Tennis Bomb is appropriate for children and adults and can help improve essential cognitive skills.
How can the brain game "Tennis Bomb" improve your cognitive abilities?
Training with brain games like Tennis Bomb stimulates specific neural patterns. The repetition of this pattern through consistent training can help improve the creation of new synapses and neural circuits capable of reorganizing and recovering damaged or weakened cognitive functions
This brain game can be played by anyone looking to test and improve their cognitive performance.
Graphic projection of neural networks after 3 weeks.
Which cognitive skills can you train with the online brain game "Tennis Bomb"?
The cognitive skills that this game trains are:
Hand-Eye Coordination: In the brain training game Tennis Bomb we will need to direct the cursor precisely to return the target balls and avoid the explosives, as well as the rest of the balls. By playing this mind game Tennis Bomb, we will be demanding an effort from our brain that can help us to strengthen our hand-eye coordination. Strengthening this cognitive skill will help us to perform hand movements more skillfully, such as when we play sports.
Response Time: Since the balls will disappear at full speed, we'll have to be quick and have good reflexes. To do this, we use our response time. Playing Tennis Bomb at the right level can help us improve this cognitive ability. A good response time allows us to be faster in responding to a given situation or stimulus, such as when we have to serve the ball in tennis or volleyball.
Visual Perception: During this game it will be necessary that, first, we do not confuse the balls with the explosives and, second, we distinguish the color of each ball. To achieve this, we need our visual perception. By training with Tennis Bomb you can stimulate this cognitive ability. To have a good visual perception is to give meaning to the information that enters our eyes. For example, we use this ability to recognize our car in a parking lot.
Other relevant cognitive skills are:
Visual Scanning: To complete each level, we have to quickly detect the target balls, which requires our visual scanning. Playing Tennis Bomb can stimulate this skill. Good visual scanning allows us to detect visual stimuli in our environment. It is useful, for example, when locating a team-mate or finding a gap between opponents in various sports.
Estimation: We will need to calculate the distance and speed of the balls to try to position the cursor in time, this requires our estimation skill. By playing Tennis Bombflexible we stimulate this cognitive skill. Improving our estimation can help us to give an efficient response to a situation where we do not have an accurate response. We need our ability to estimate when planning how much time a task will take.
Shifting:

When you advance the target balls change, therefore we need to stop responding to the previous ball, this means we need to use our shifting ability. By playing this game you can stimulate this cognitive ability. A good shifting ability allows us to adapt better to unforeseen events and changes in our environment. This would help us to react more flexible when our opponent changes strategy during a tennis match.
Inhibition: What comes naturally is to hit all the balls that come at us, however we must avoid hitting the non-target balls and explosives, so we have to inhibit these behaviors. behavior depends on our inhibition and, by training with Tennis Bomb, it is possible to improve this cognitive ability. A good inhibition can be beneficial to stop automatic behaviors or behaviors that we have already initiated.
Divided Attention: On higher levels, we will be asked to operate the cursor following the usual rules and, at the same time, to press a button indicated when the target ball appears on the left screen, this is possible thanks to our divided attention. Playing Tennis Bomb can help us to improve this cognitive ability. Improving divided attention is important for carrying out two activities at the same time, as when we monitor the movements of our teammates and those of the opposing team.
Updating:In this brain game it is important to know if the strategy we are applying is helping us achieve our goal or if it is being ineffective. These processes depend on our updating and, when we play Tennis Bomb, it is possible to improve it. Thus, improving our updating skill is important to detect errors and inefficient behavior to achieve our goal.
Non-verbal Memory: At more advanced levels, we will only be shown the target color for a few seconds, so we will need to retain this information. This process is carried out by our non-verbal memory, which can be trained if we play Tennis Bomb. This cognitive ability is essential to retain visual information, such as when we remember our position on the field, or when we memorize where our opponent usually attacks.
Spatial Perception:

If we want to perceive correctly where the balls appear, where they are going and where we should place the racket, we need to make good use of our spatial perception. By improving our spatial perception with this mind game, we could be more diligent in managing the space around us.
Processing Speed: When a ball appears, we will have to quickly make sure it is the target ball. The processing speed is the skill responsible for performing this action quickly and correctly. Playing Tennis Bomb can be useful to improve the speed at which we assimilate and send the information in our brain. A poor processing speed can make it difficult for us to understand simple information, requiring additional time to do the same task. We would have difficulty, for example, in analyzing whether the ball will hit inside the court or not in a tennis match.
Focused Attention: In this brain game we must pay attention to the target balls and any other distraction that might appear. For this, we need to focus our attention. Playing Tennis Bomb, can help us improve this cognitive ability. A good focused attention is essential for most of our day-to-day activities, as it allows us to focus on the ball during a football match.
What happens when you don't train your cognitive abilities?
Our brains are designed to save resources and be as efficient as possible, which is why it erases the connections that aren't being used. This is why if a certain cognitive skill isn't used frequently, the brain doesn't supply it with the resources it needs, and it becomes weaker and weaker. This makes us less able to use the weakened cognitive skill, making us less efficient in activities in our daily lives.