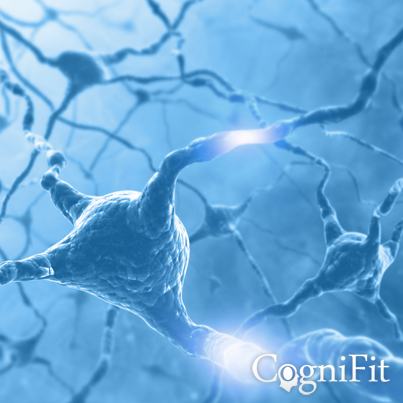 Tennis Target: Brain Game
Cognitive training brain game
Play "Tennis Target" online and boost your cognitive abilities

Get access to this scientific brain training resource

Challenge your brain
"Tennis Target" Brain Game: What is it?
Tennis Target is a brain training game. To advance in the game, we will have to direct the racket with keyboard arrows so that the ball hits the target boxes and avoid the flammable boxes. However, as the level of complexity of this brain training game increases, the cognitive demands will increase.
As you advance and help improve your cognitive skills trained in this online brain game, it will advance with you. Tennis Target is a scientific resource designed to constantly measure performance and automatically regulate the difficulty to ensure that the user is getting the most out of each training session. The mind game Tennis Target is appropriate for children and adults and can help improve essential cognitive skills.
How can the brain game "Tennis Target" improve your cognitive abilities?
Training with brain games like Tennis Target stimulates specific neural patterns. The repetition of this pattern through consistent training can help improve the creation of new synapses and neural circuits capable of reorganizing and recovering damaged or weakened cognitive functions
This brain game can be played by anyone looking to test and improve their cognitive performance.
Graphic projection of neural networks after 3 weeks.
Which cognitive skills can you train with the online brain game "Tennis Target"?
The cognitive skills that this game trains are:
Estimation: In order to calculate the movements of the stimuli and the direction in which we throw the ball, we need our estimation ability. By playing Tennis Target, it is possible to strengthen this cognitive capacity. Improving our estimation is important to be more accurate in predicting the results of our actions. For example, we use this cognitive ability in baseball or rugby to calculate how to hit or pass the ball.
Inhibition:

The stimuli are constantly changing places, so it is likely that we will have to cut our initial behavior and adapt to the new positions. This situation would require our inhibition, which can be stimulated with this cognitive training game. Improving this cognitive capacity helps us to be more effective in stopping automatic or already initiated responses. For example, we could be more effective when changing plays in a rugby or baseball game.
Response Time:We need to be quick to throw the balls, as fast as possible since time is limited. This depends on our response time and, by training with Temnis Target, it is possible to improve it. A better response time can help us react faster to a given stimulus. It is essential in most sports, such as pitching or batting in baseball.
Other relevant cognitive skills are:
Spatial Perception: To achieve the main objective in this brain game we need to position the stimuli correctly and maintain the balls in the correct direction. This is possible thanks to our spatial perception which can be trained by playing Tennis Target. Strengthening this cognitive ability helps us to process our environment more effectively. We use our spatial perception, for example, when we hit or throw a ball.
Shifting:

The stimuli in this game change position once we have made the first throw,therefore, it is necessary to target where the stimuli will be located instead of where they are at the time of launch. In order to keep up with the changes we need our shifting ability and by playing this game we can train this cognitive ability. A good shifting allows us to adapt to the movements and responses of the opposing team in some sports such as baseball or rugby.
Visual Perception: In this brain game we need to correctly identify the stimuli, so we can avoid hitting the explosive and try to hit our targets. By playing Tennis Target, it is possible to train our visual perception. In order to understand the information we see, we need to have a good visual perception. It is fundamental to many of our activities, and can help us to be more efficient in distinguishing, for example, a rival player from a teammate in different sports.
Focused Attention: We must correctly detect both target stimuli and other stimuli, such as explosives, to do this we will need our focused attention. Playing Tennis Target allows you to stimulate this cognitive capacity. A good focused attention can be beneficial in focusing our attentional resources on the stimuli surrounding us. In our daily life and in various sports we constantly use this cognitive skill, such as when we have to detect the presence of rival players.
What happens when you don't train your cognitive abilities?
Our brains are designed to save resources and be as efficient as possible, which is why it erases the connections that aren't being used. This is why if a certain cognitive skill isn't used frequently, the brain doesn't supply it with the resources it needs, and it becomes weaker and weaker. This makes us less able to use the weakened cognitive skill, making us less efficient in activities in our daily lives.